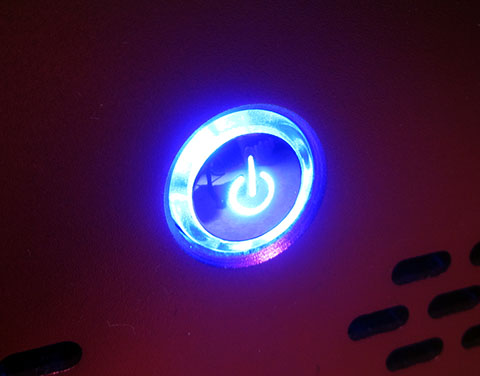 Here I build a Mini-ITX PC to my mum. It will replace a Shuttle XPC with a Pentium D and 1GB memory.  My goal was to make it very pretty, and very high quality. That is, a solid feel, competely quiet and fast. Like an Apple product or a Microsoft Surface RT. There are so many cheap and low quality PCs out there.  So I spent months scouring the internet for a good quality Mini-ITX case.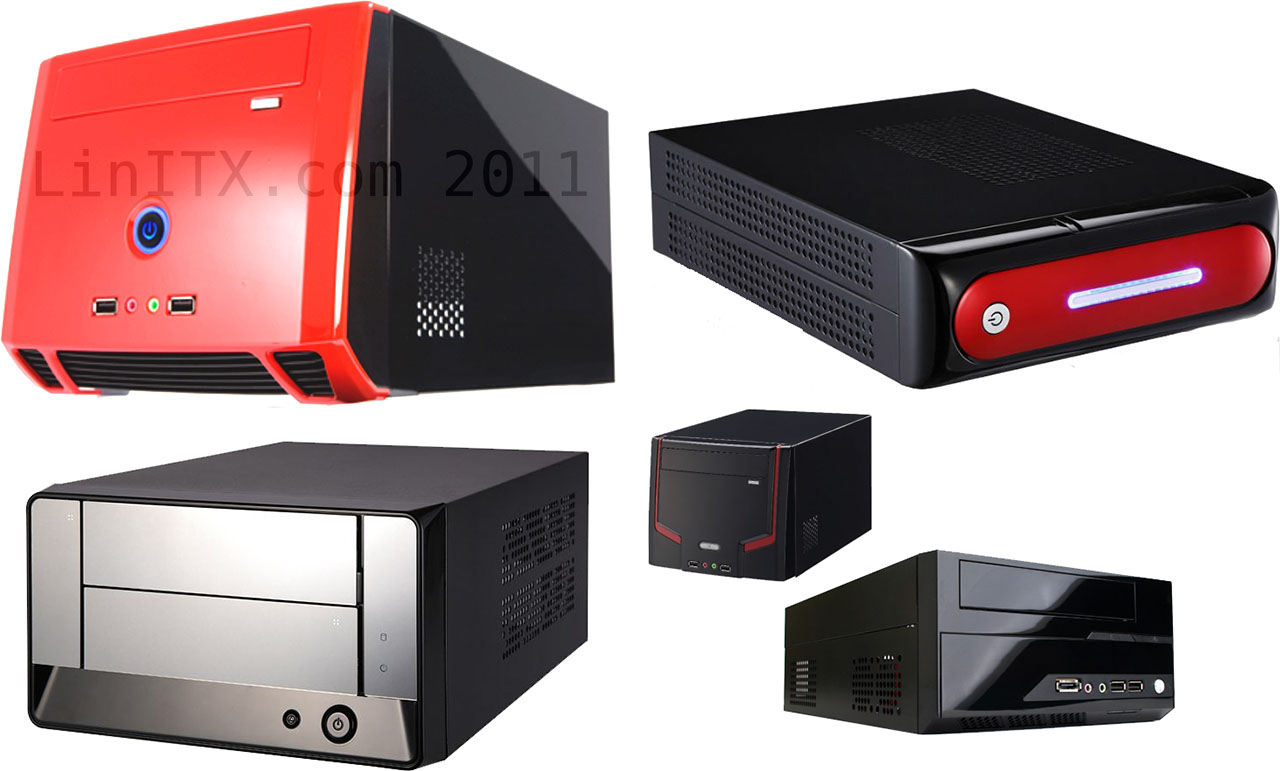 Most of them was black and made of plastic. All of them was ugly. Until I finally ended up buying a Korean made case from a nice USA ebay salesman. I will show it later, until then I'll show you how I built it and what choices I made.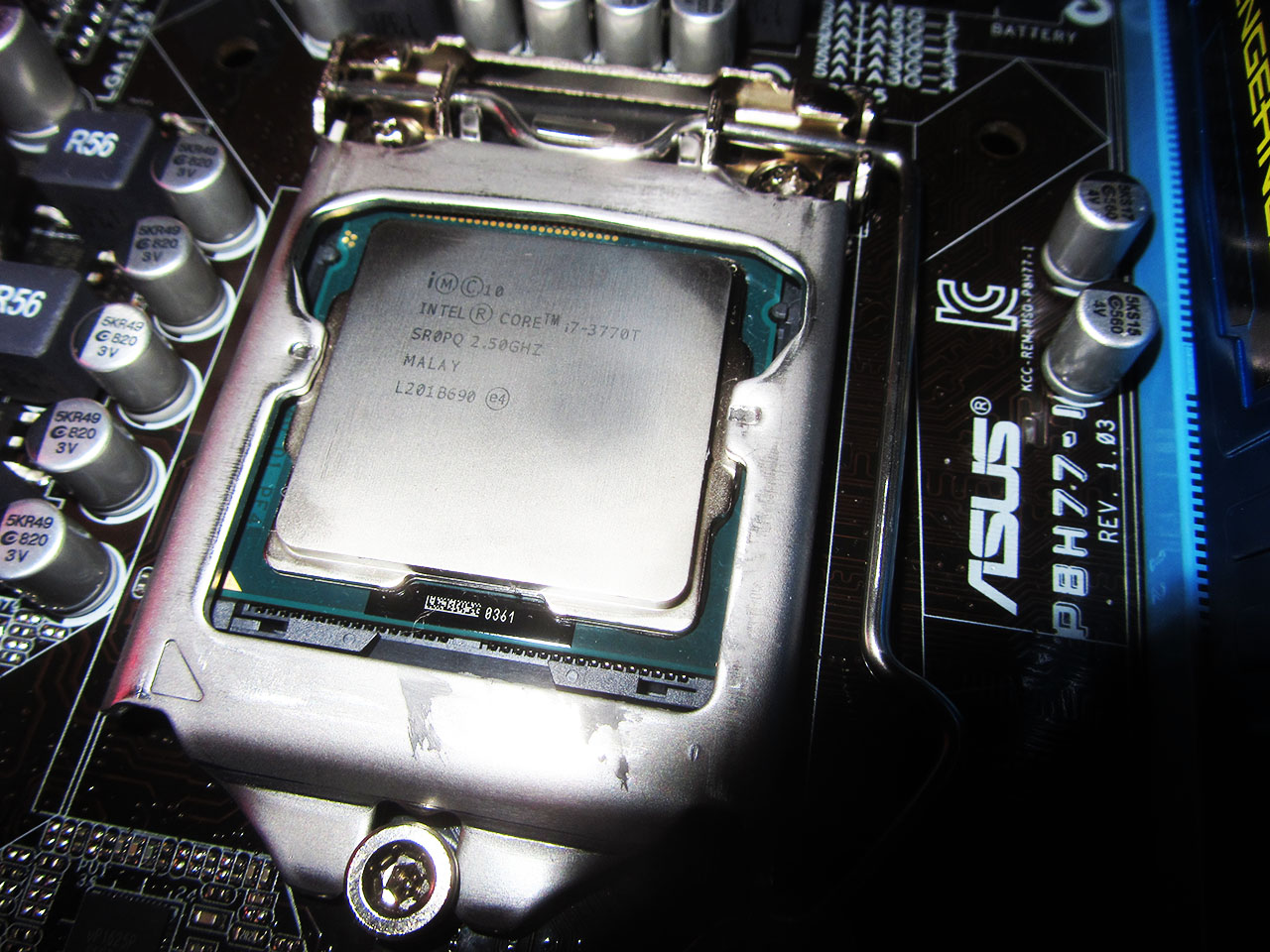 Intel Core i7 3770T. I chose this because it has the fastest GPU of all intel Socket 1155 CPUs, while it can still be cooled silently. It has a TDP of 45 watts and the HD4000 GPU. It is enough for Windows 7 desktop use, she will not play any games. If so, I might have chose AMD.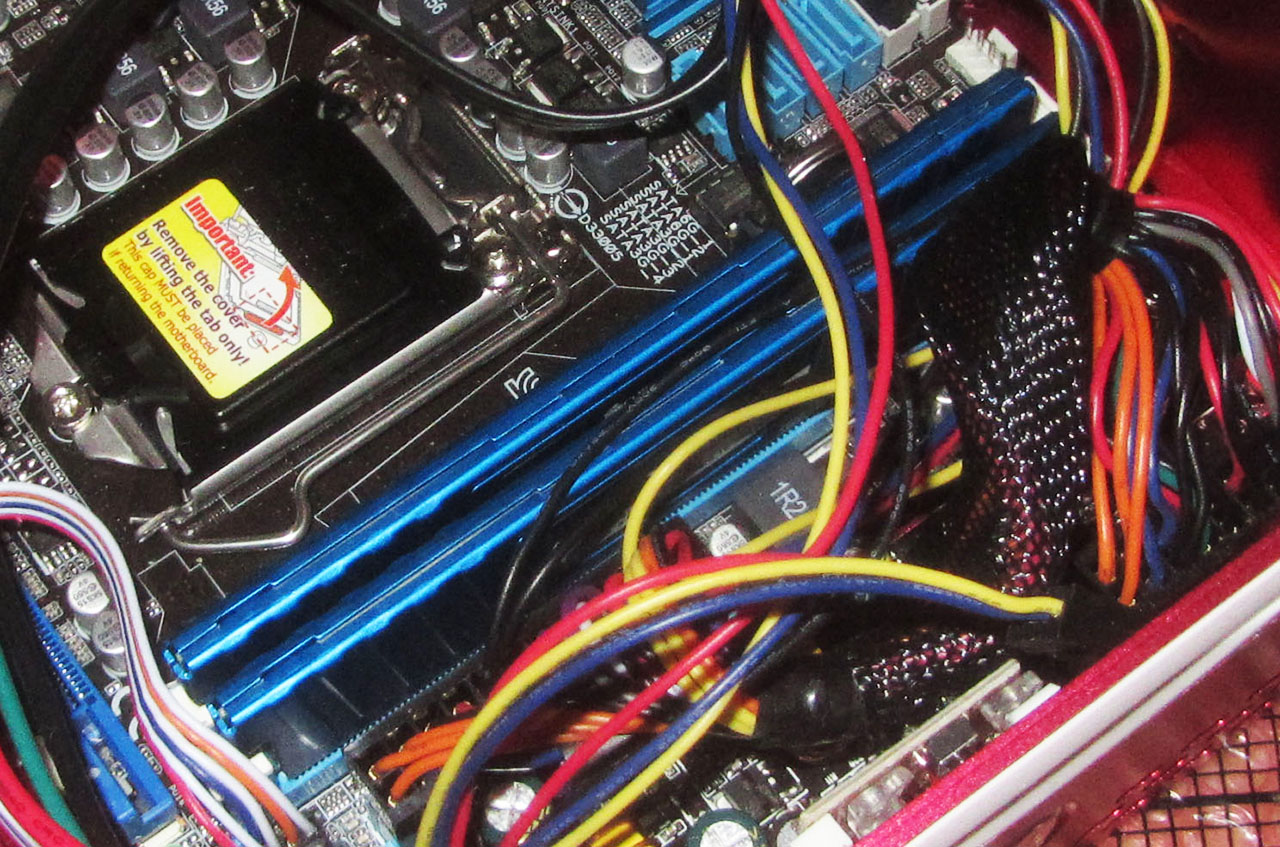 Corsair Vengeance 1600MHz 2x4GB CL9 LP. I would have chosen one without those useless heat-spreaders but this was the only one that was available at the netshop I bought them. CL9 and 1600Mhz for better performance of the HD4000 iGPU, and 1.5v for less heat.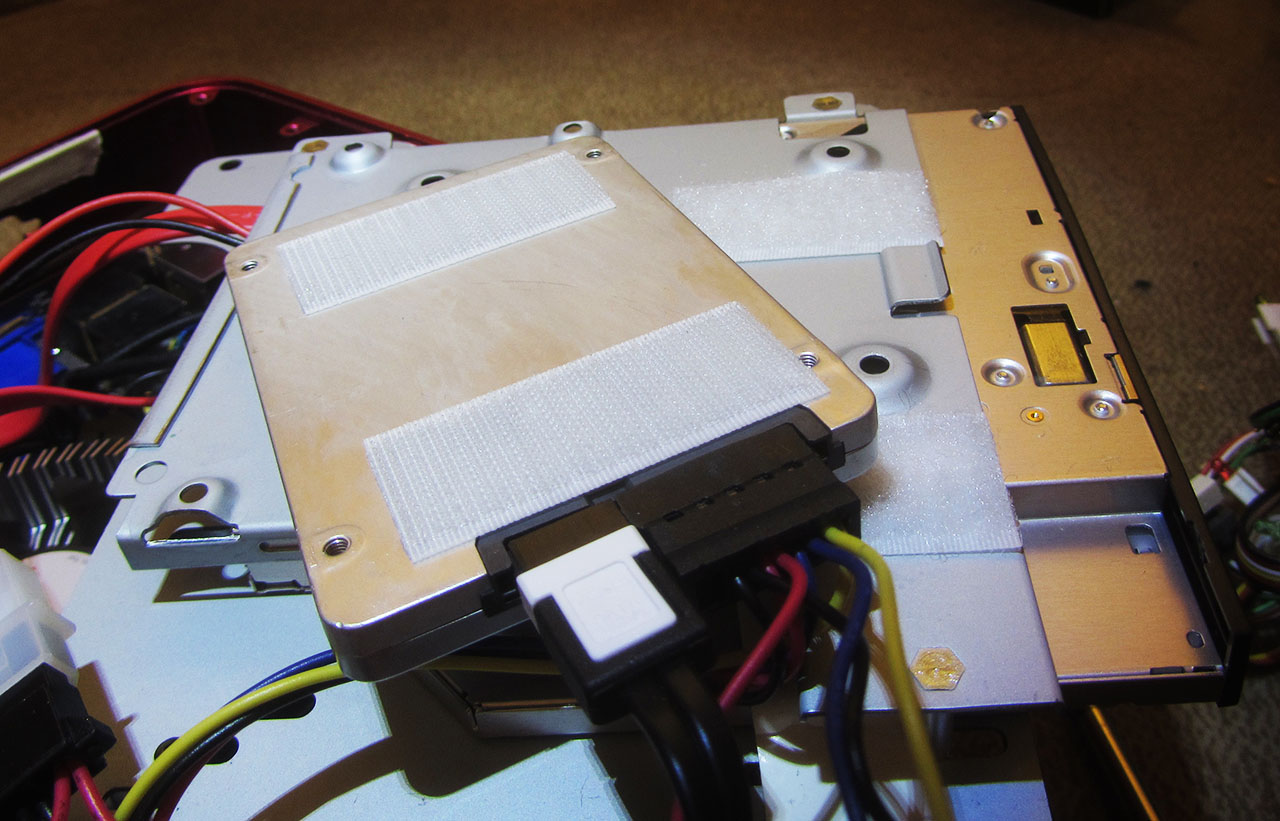 And of course an SSD! Anything mechanical, even a 15K SAS drive with 5ms random read access, is way too slow for todays Windows and programs. Due to the iPad success Microsoft has had to create a tablet OS to compete, and they chose Windows to do it. This means they had to slim it down, and for the first time in history, a Microsoft OS boots faster and uses less resources than its previous. But Windows 8 is still too slow for a mechanical drive, including the applications we use. In the end I gave her Windows 7. Metro is useless for me and my parents. Here it will be mounted under the BluRay drive in the front part of the cabinet.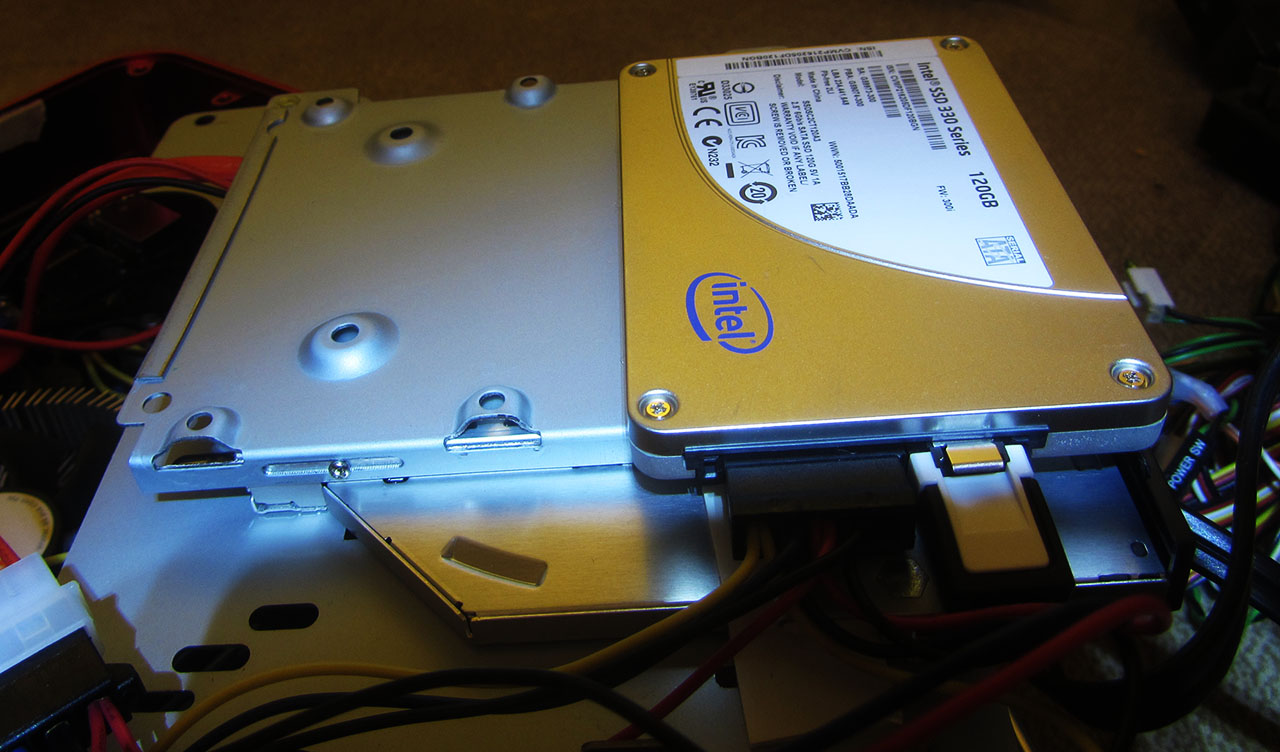 Mounted! Most mechanical drives also tend to produce an extremely annoying whine when they get old. If you have a single-platter fluid-bearing HDD or a 5k drive you might be lucky, othervise go for an SSD.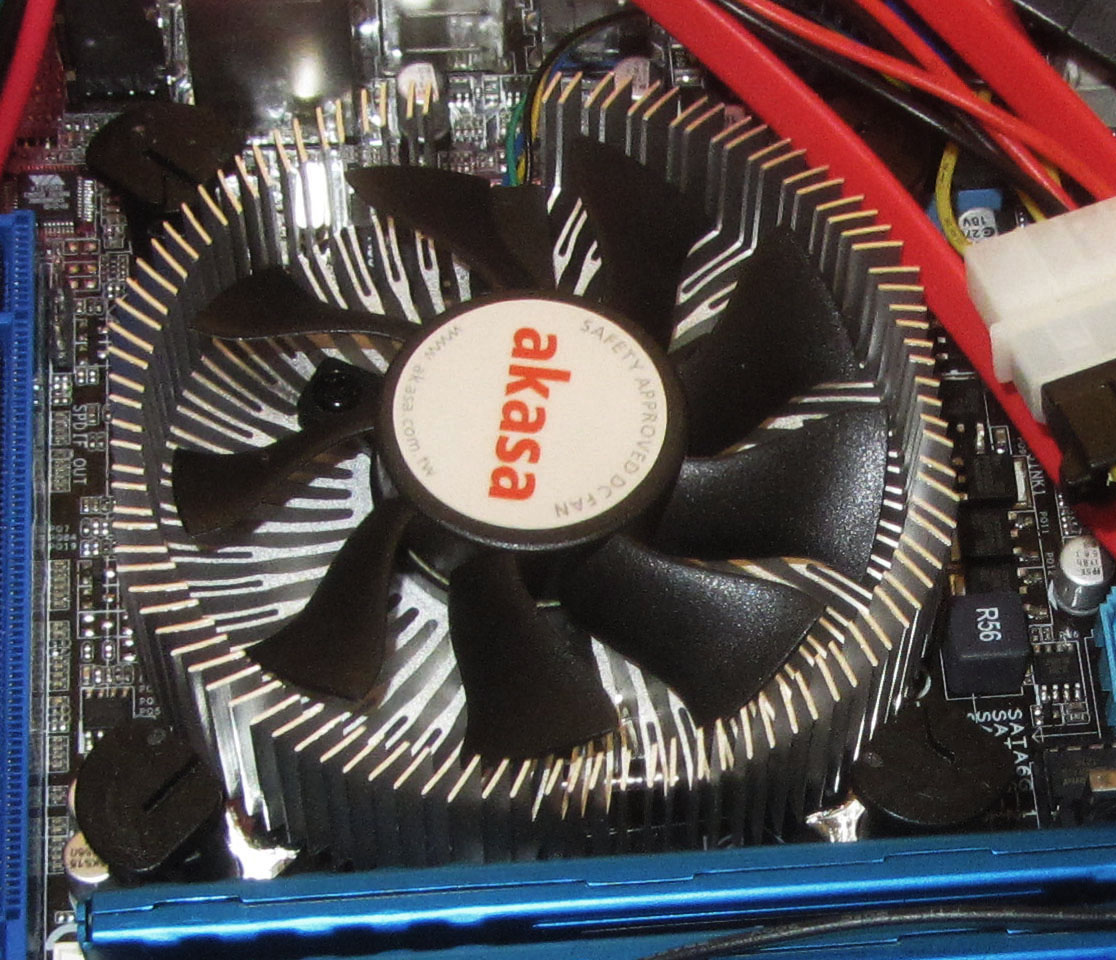 The Akasa AK-CCE-7106HP CPU cooler is completely silent at lowest RPM, and only 3CM tall so it fits within the ITX case alongside an SSD and BluRay player.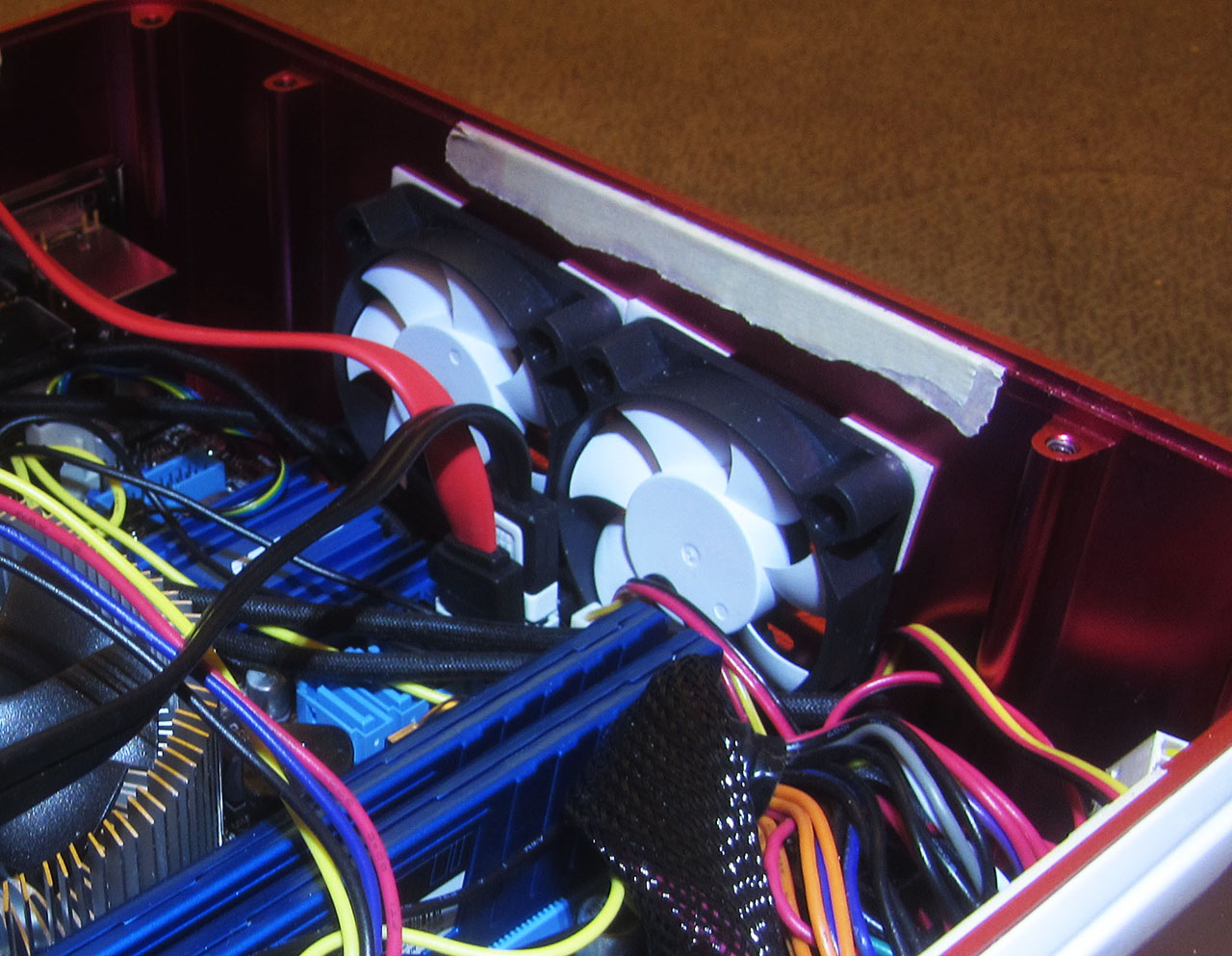 I used very sticky double-sided foam tape with two Fractal Design Silent Series 50mm fans to fasten them on the air vent on the right side of the case. This way I can run the system completely inaudible at most tasks, like running an email client, viewing a few flash web pages and watching a youtube video. Even as components and the case heats up over time. Yep. More on this further down. I hope it last!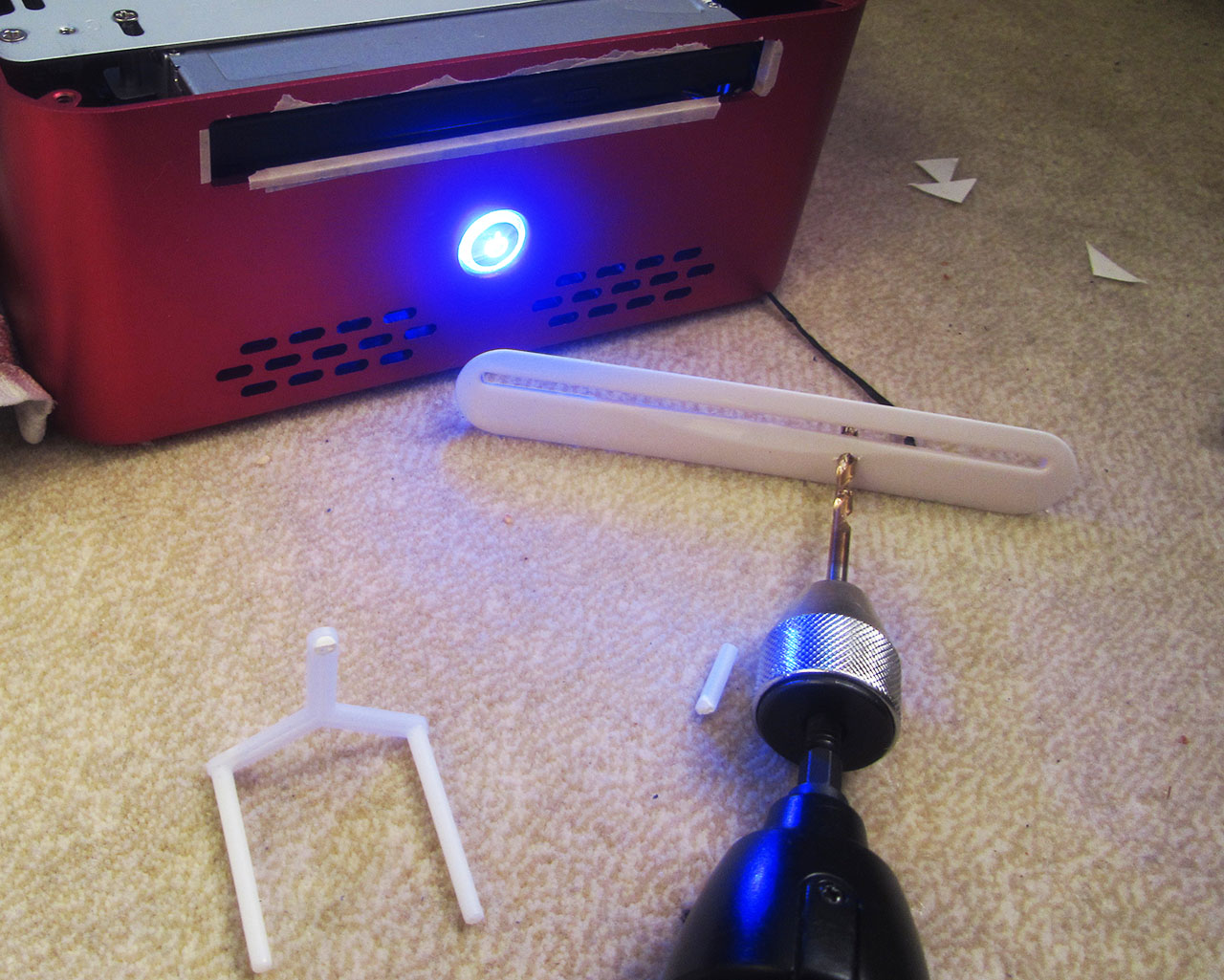 Yes, I am working on a carpet, and I am indeed grounding myself every thirty seconds. Here I have the Sony BD x8 combo BC-5640H-03 and drills a hole for the eject button in the drive bay cover. I had a pizza spacer from some time ago that fit really well. No, I don't throw away anything, like every other hermit.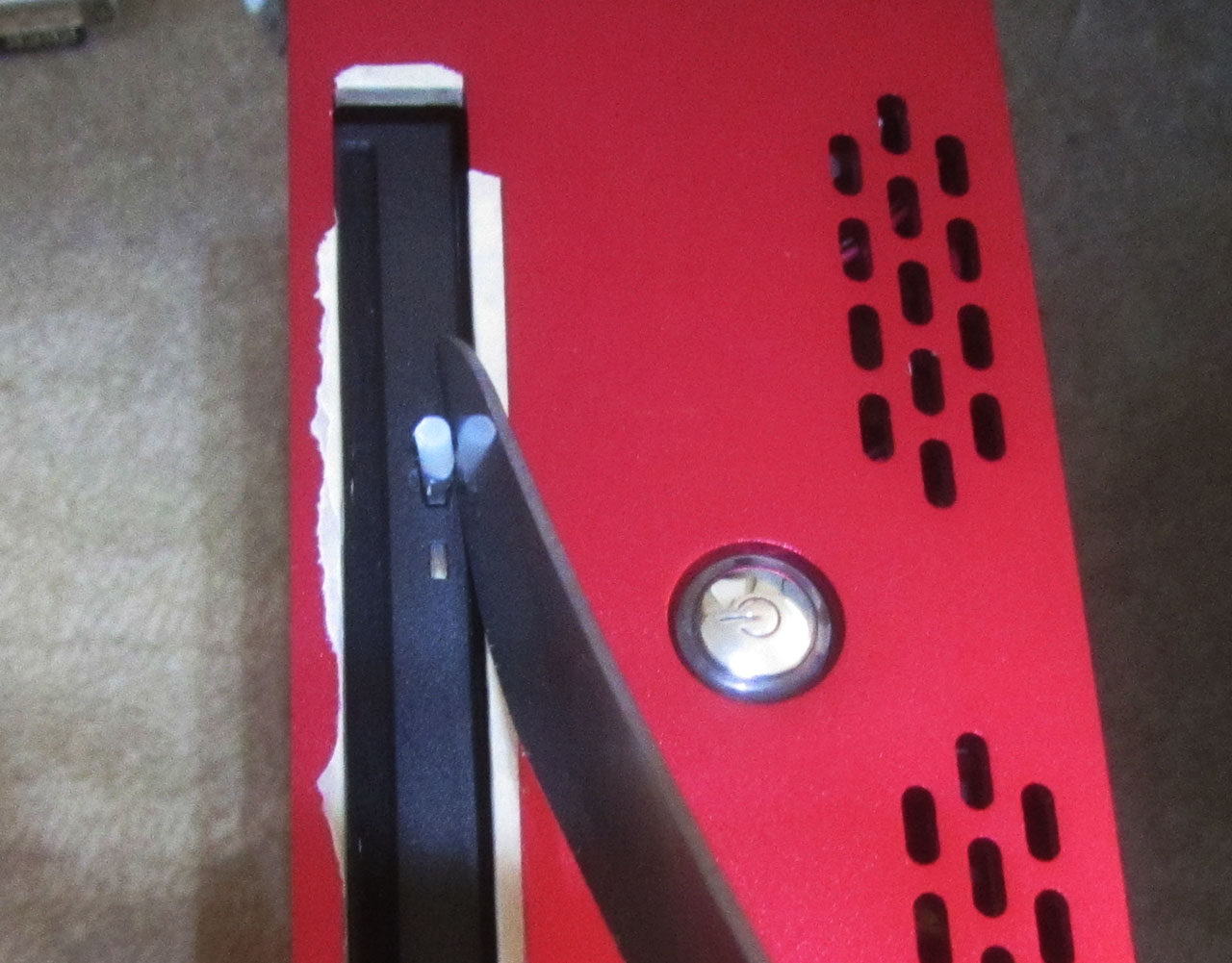 Here I have glued the new button with a heat glue gun and are removing excess glue so it clicks nicely when pressed.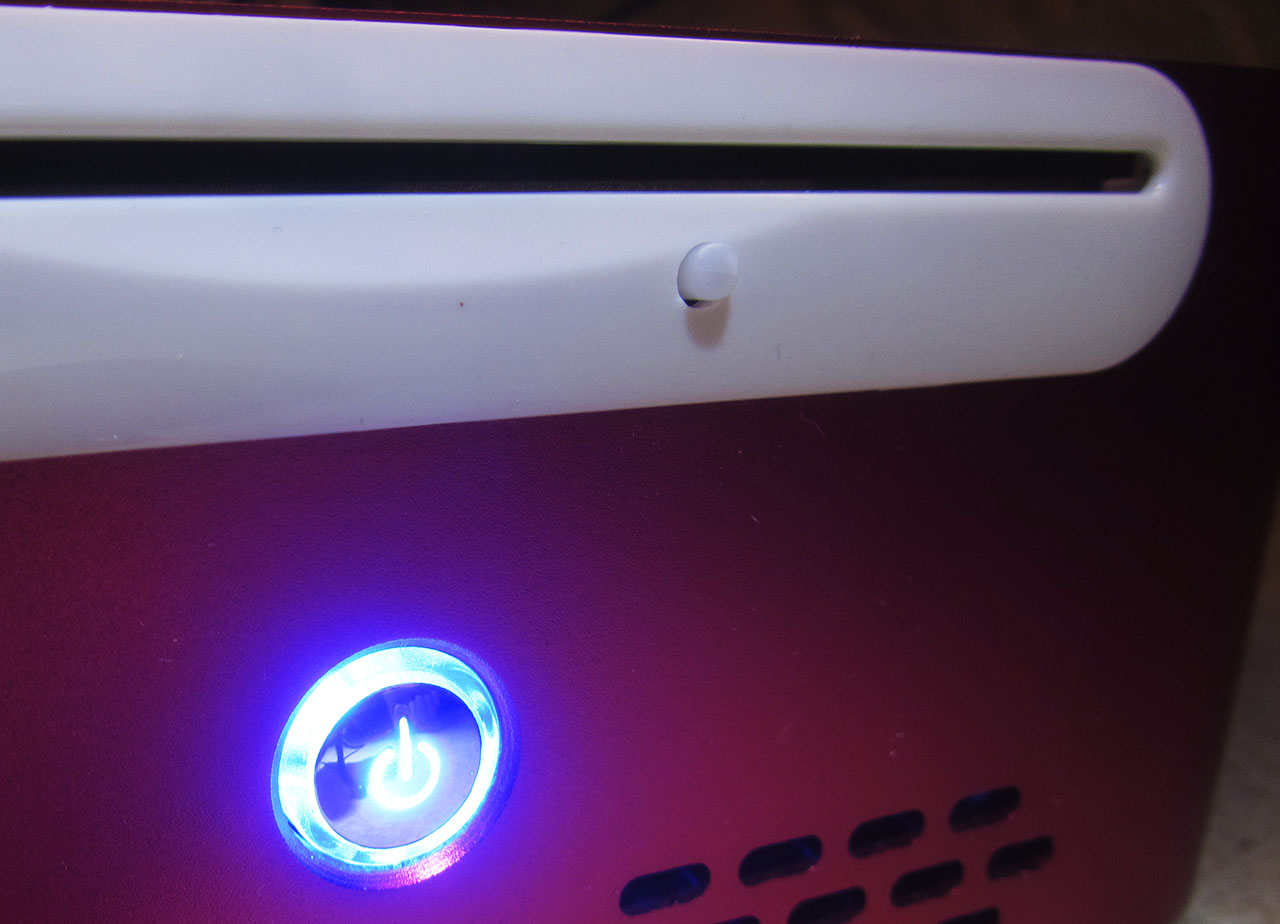 Clicky-clicky!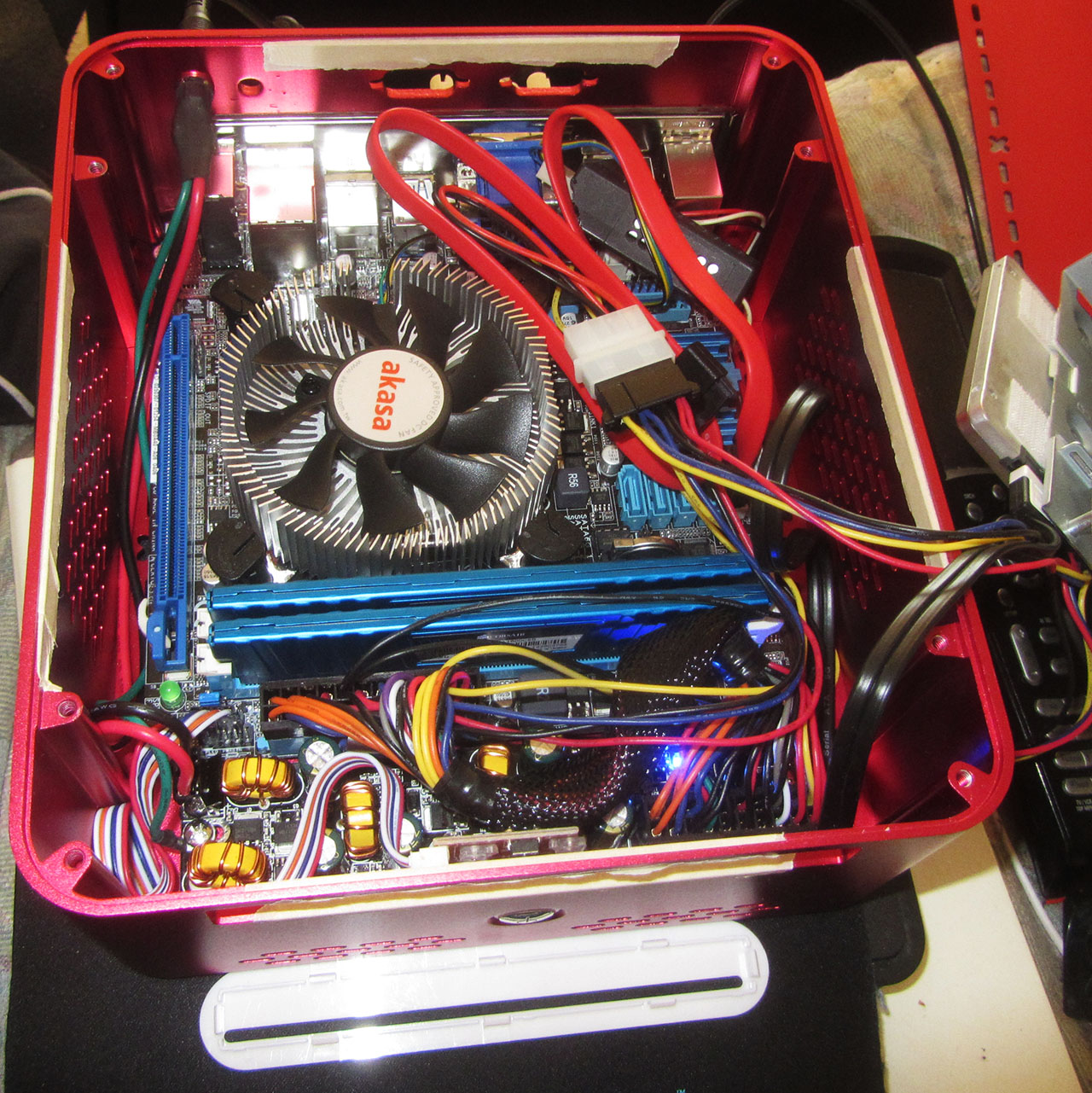 I taped the internal lid mounts and around the bluray slot. This way the final build will feel solid, just like an Apple product, or a Microsoft Surface. Finally some good quality PC merchandise! Though stick with the RT version, the x86 version is too bulky and has too short battery life.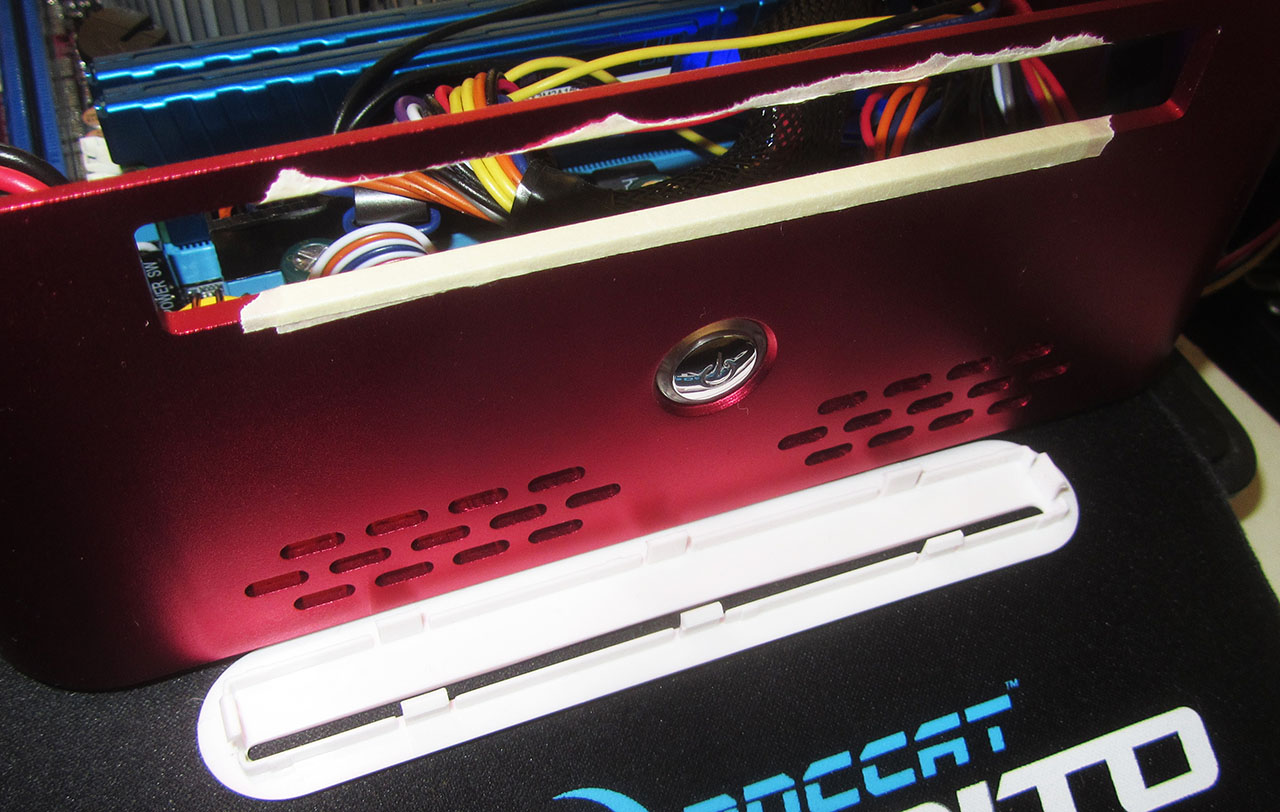 The Nokia Lumia 800, 900 and 920 is also great, they are solid with a beautiful curved display which blends with the rest of the front.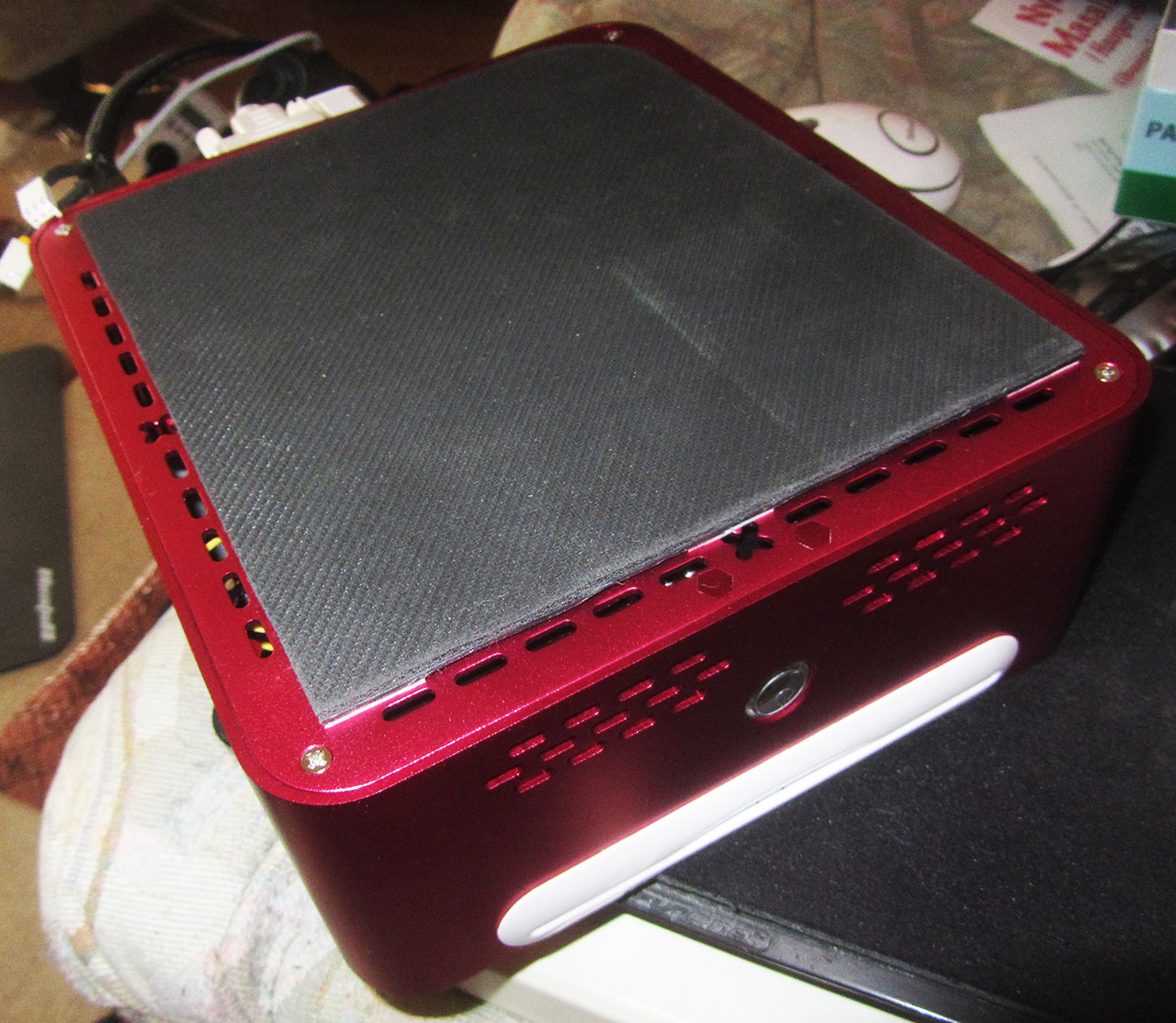 A heavy mousepad with one layer rubber and one layer plastic was cut and taped to the bottom. That way they case does not move when you press the power or blueray buttons. Again to give that quality feel and usability. The name of the pad is QPAD heatoN.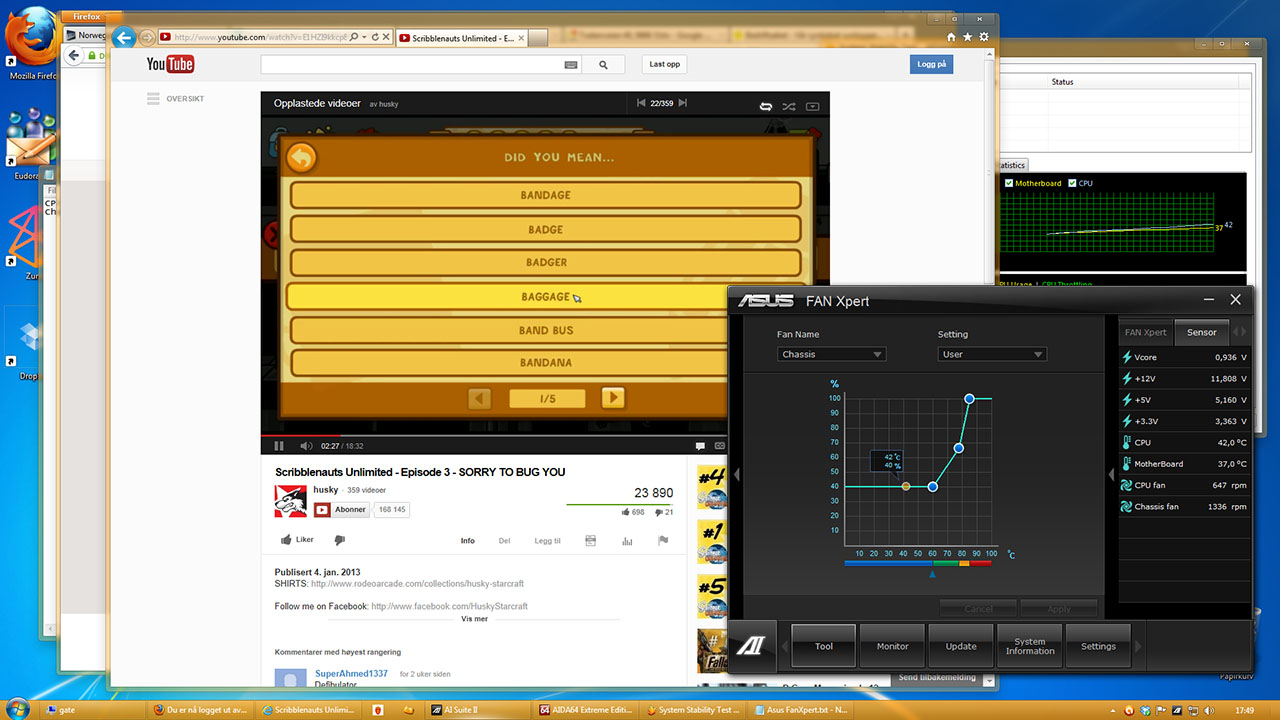 Asus Fan Xpert profile setup. I have a few websites with flash and a Youtube video playing to simulate mums use pattern, and the fans run at inaudible levels. It is just too bad that Asus AI Suite II also installs a gazillion startup programs, which slows down boot, and does not use Direct2D, which makes the UI kinda slow.
Here is the list of the bloat and startup programs Asus AI Suite brings with it: AsRoutineController.exe, AsSysCtrlService.exe, AlertHelper.exe, U3BoostSvr64.exe, PowerControlHelp.exe, EzUpdt.exe, EPUHelp.exe, TurboVHelp.exe, aaHMSvc.exe, AsusFanControlService.exe, AI Suite II.exe and atkexComSvc.exe
I guess the AsusFanControlService.exe is truly needed to control the fans, so that one is just fine. The AI Suite II.exe is the program itself, but is not really needed to run all the time unless you want a quick access from the notification area.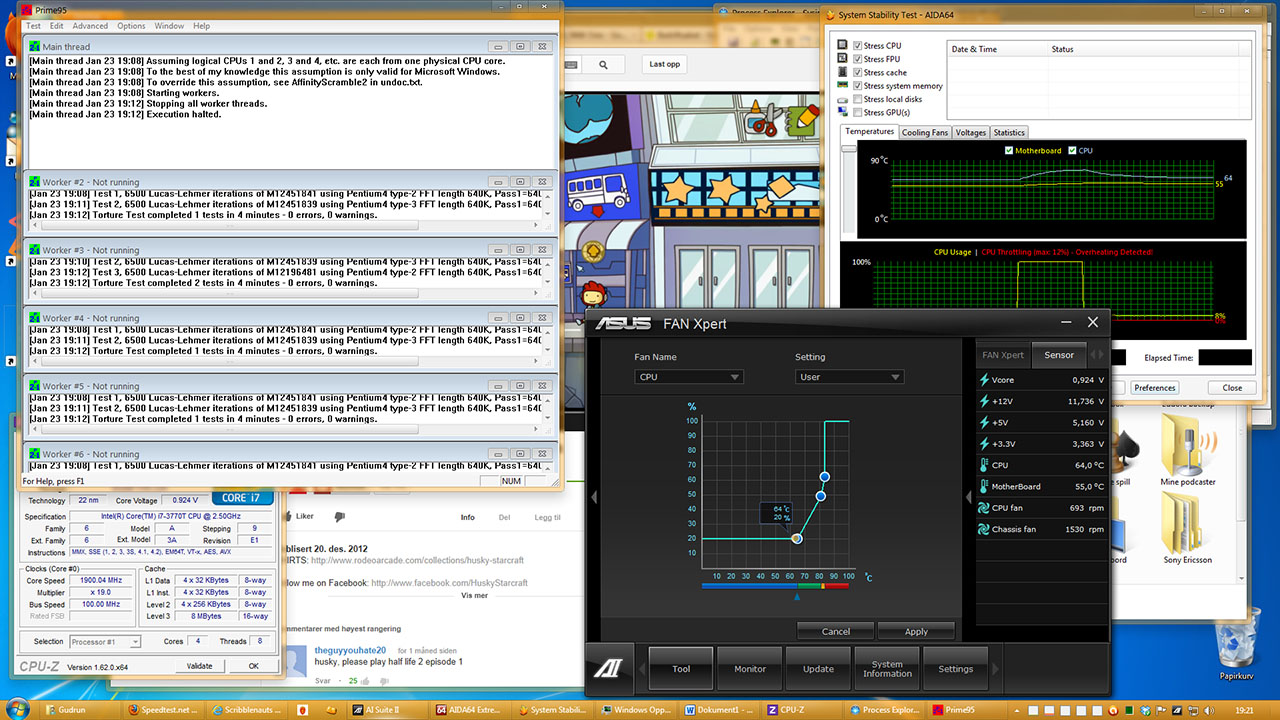 Then I tested the same load plus a CPU burn session to see if the temperatures would return to inaudble levels, which it did. Excellent. I highly recommend a fan control system like Asus Fan Xpert. We'll see how this works after a few months of use, the dust and the inevitable software updates adds features and bloat.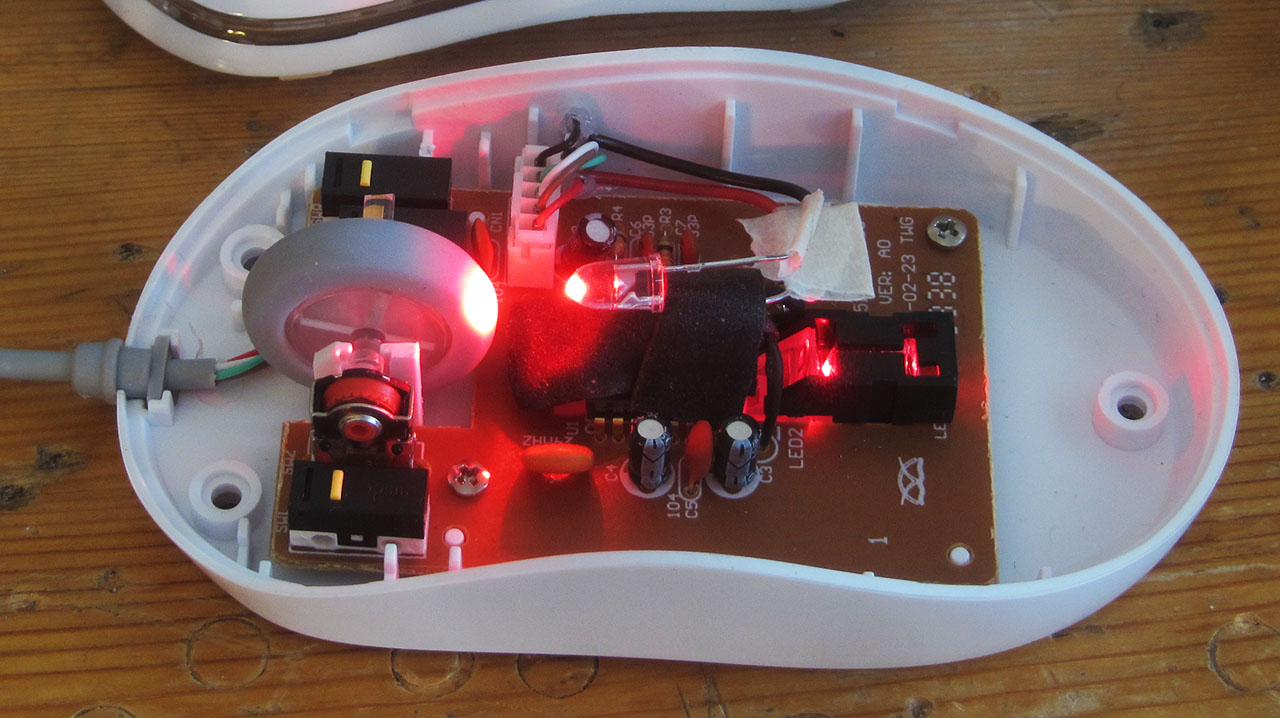 After scouring the internet – again – I found a matching mouse, the Thrust MultiColor Mouse. It is glossy white plastic just like the drive bay, and can glow red. I wanted it to glow the matching red all the time, so I opened it up and soldered a red LED to the +5v lead on the USB cable connector. I muffled the original LED with black tape.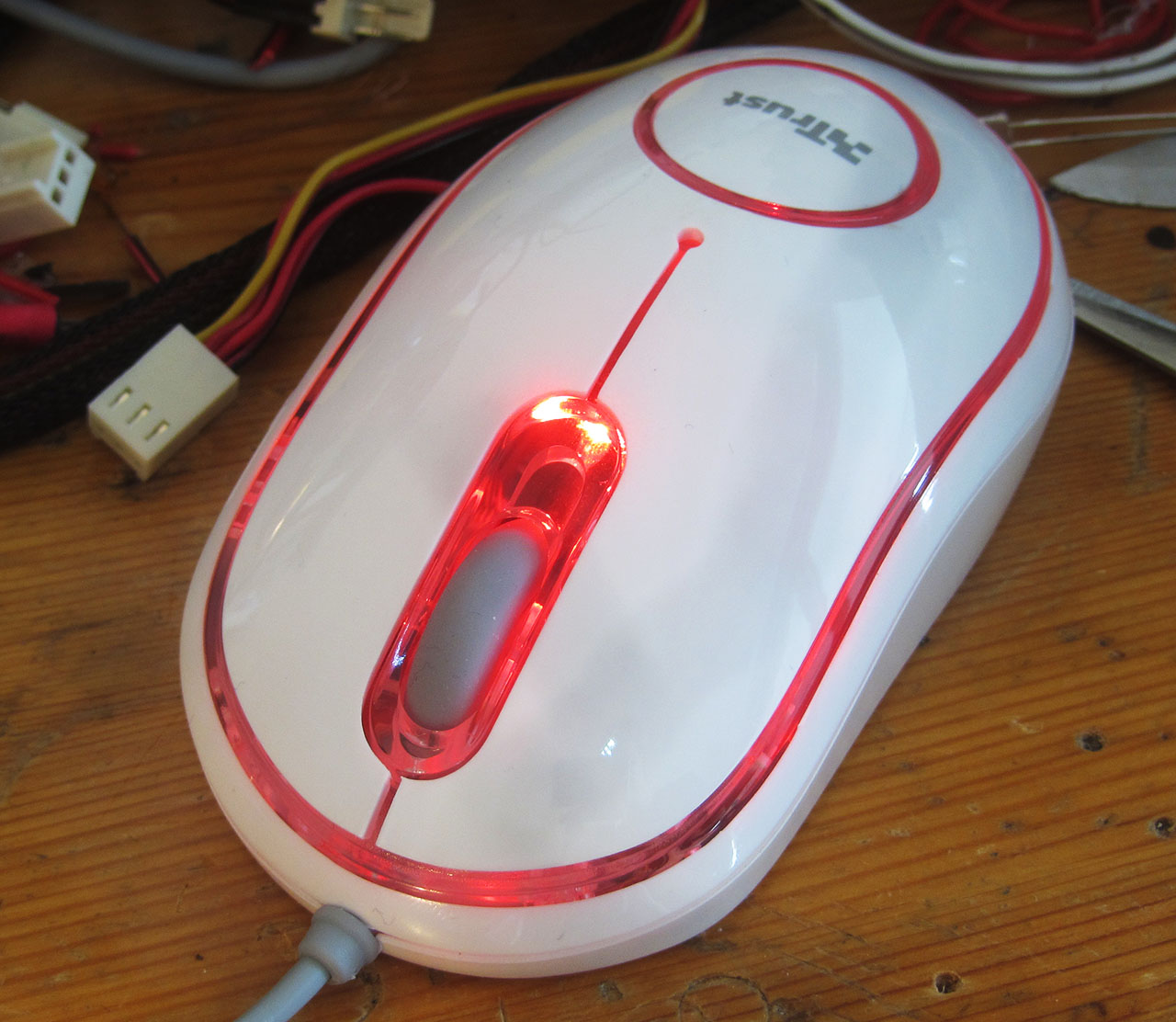 Glossy white and matching red light!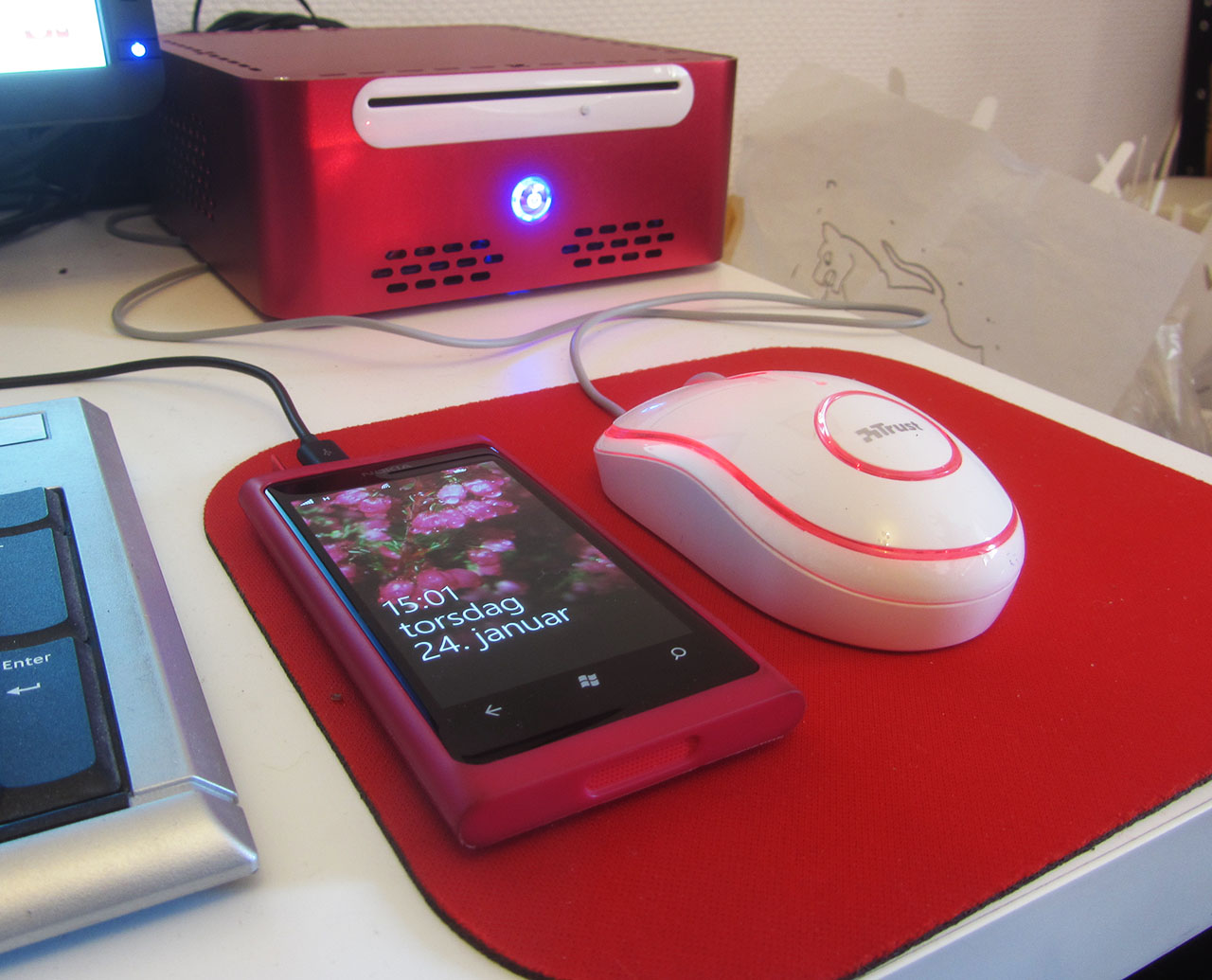 Done!
Glows in the dark!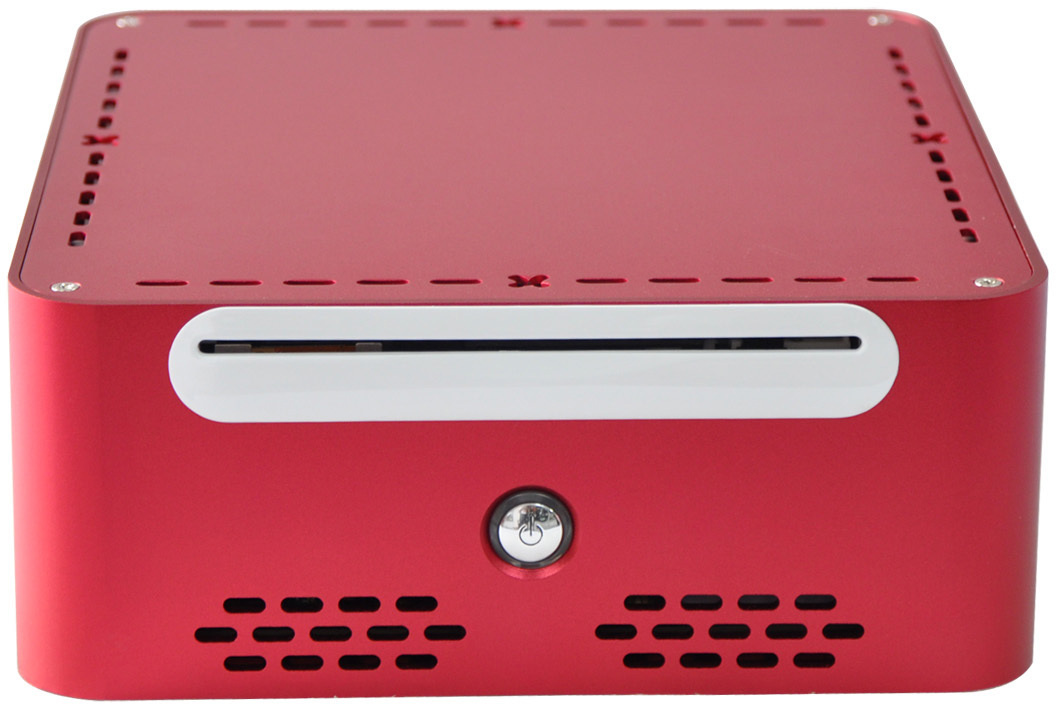 The case is called E-Mini Q5.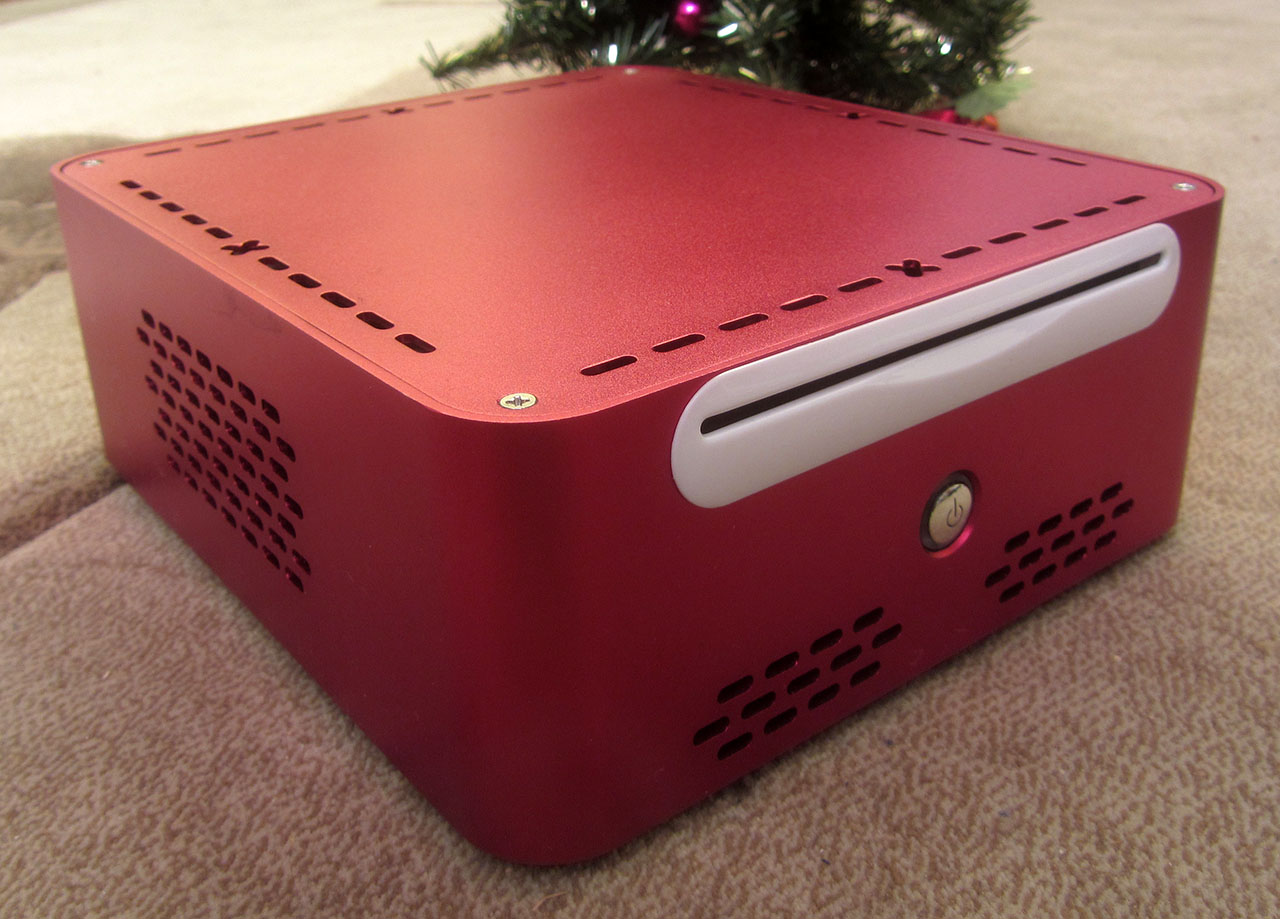 Another shot on a carpet.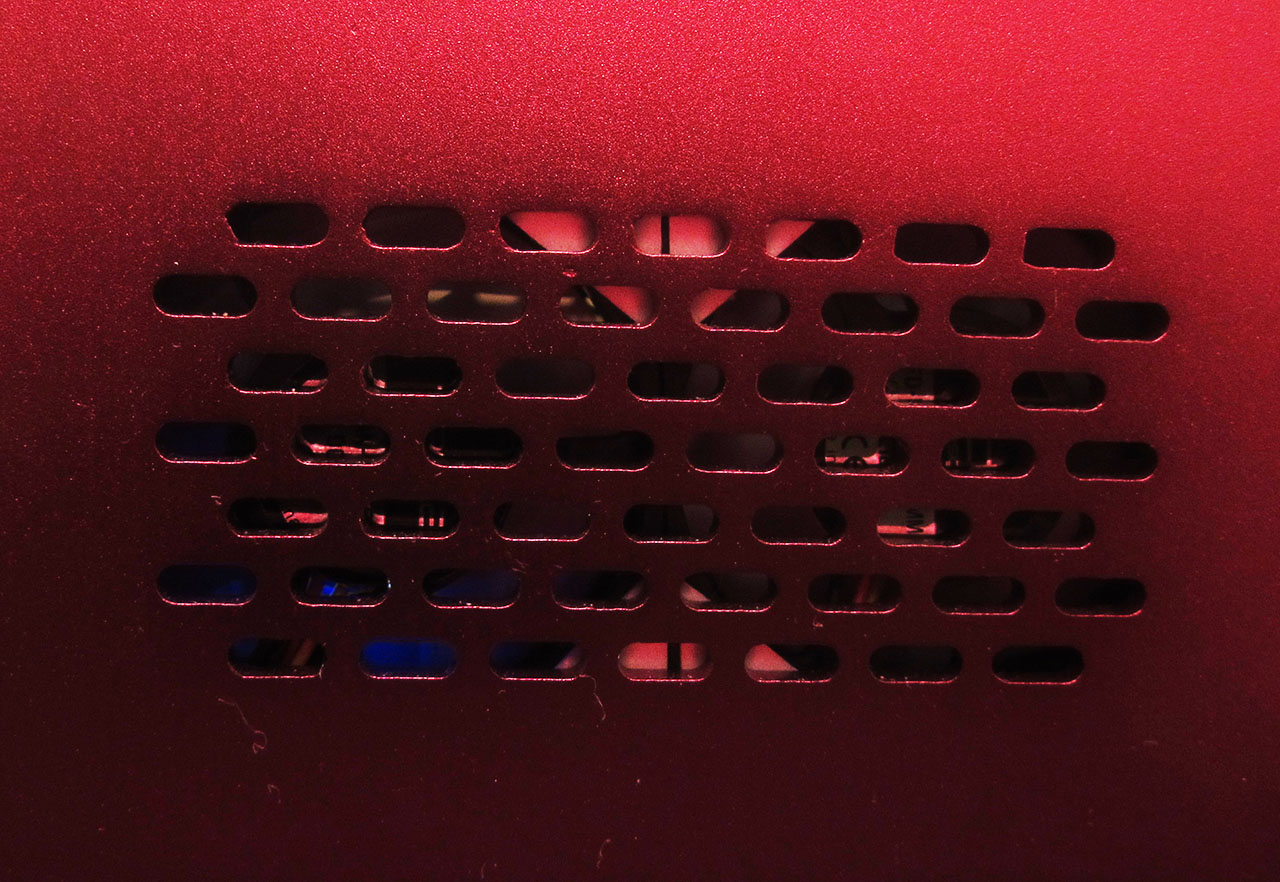 Anodize aluminum can be very pretty in the right lightning conditions, and contrast enhanchements. You can notice the foam tape and fans on the other side.
Direct video download:
1080p 59fps 2ch 32mb
720p 59fps 2ch 16mb