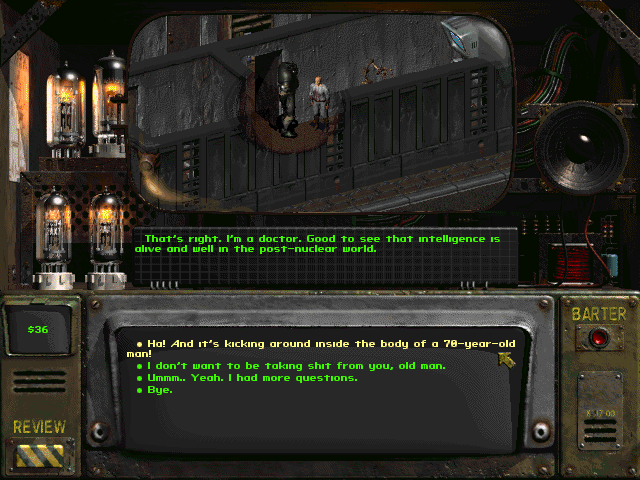 – Good to see that intelligence is alive and well in the post-nuclear world.
– Ha! And it's kicking around inside the body of a 70-year-old man!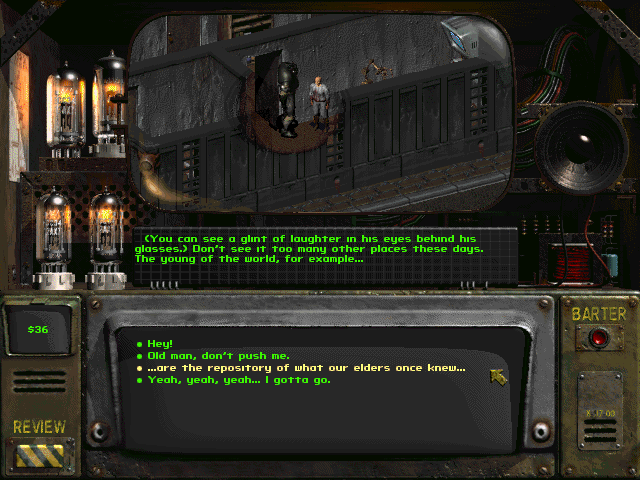 – Don't see it too many other Places these days. The Young of the world, for example…
– …are the repositury of what Our elders once knew…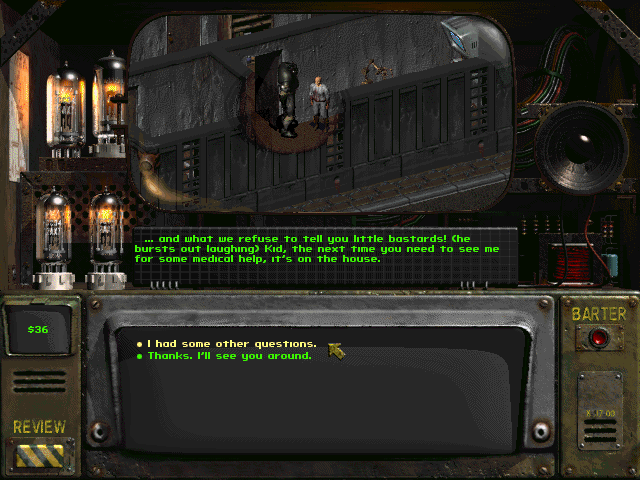 – …and what we refuse to tell you little bastards!