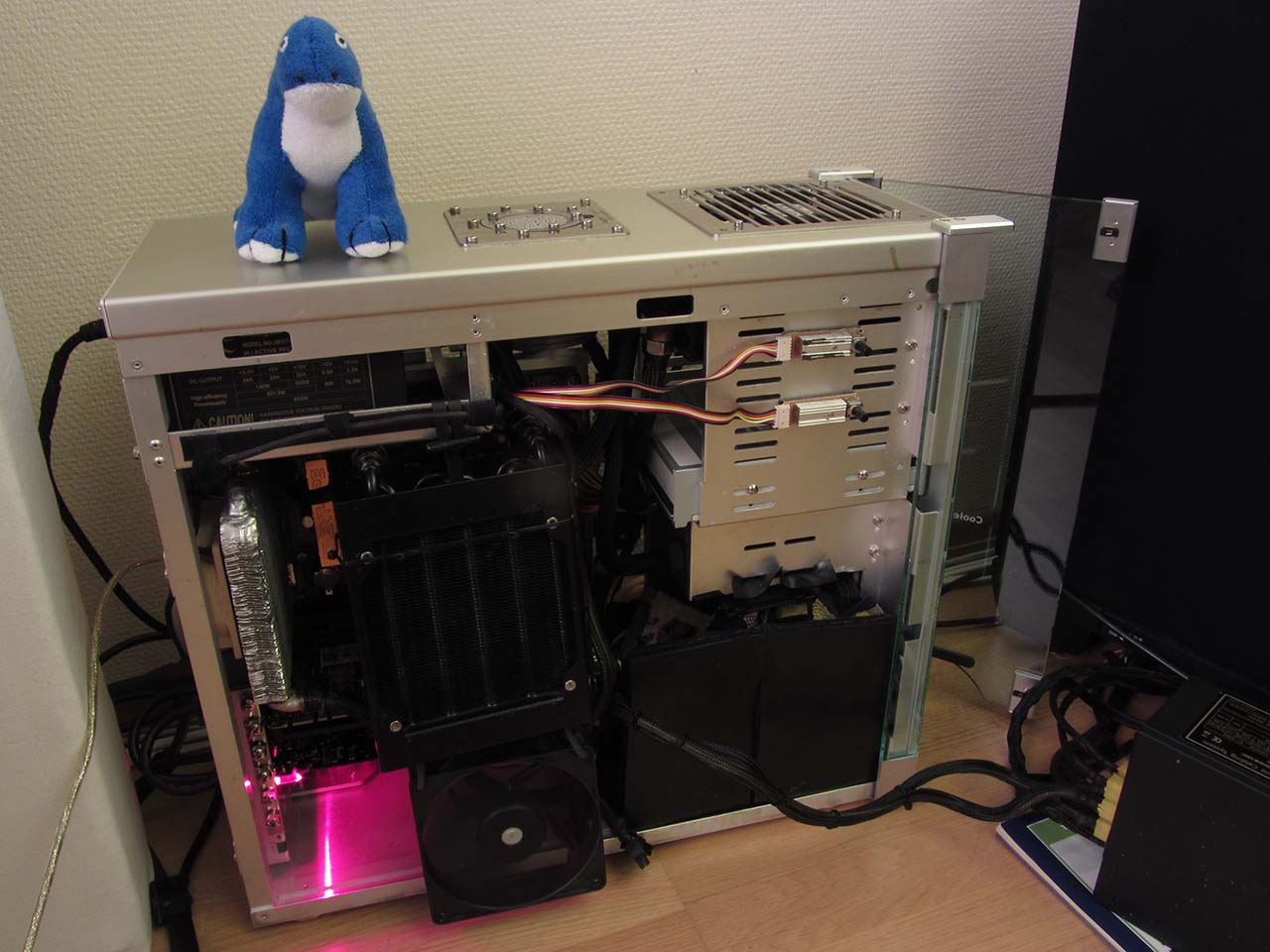 My main PC!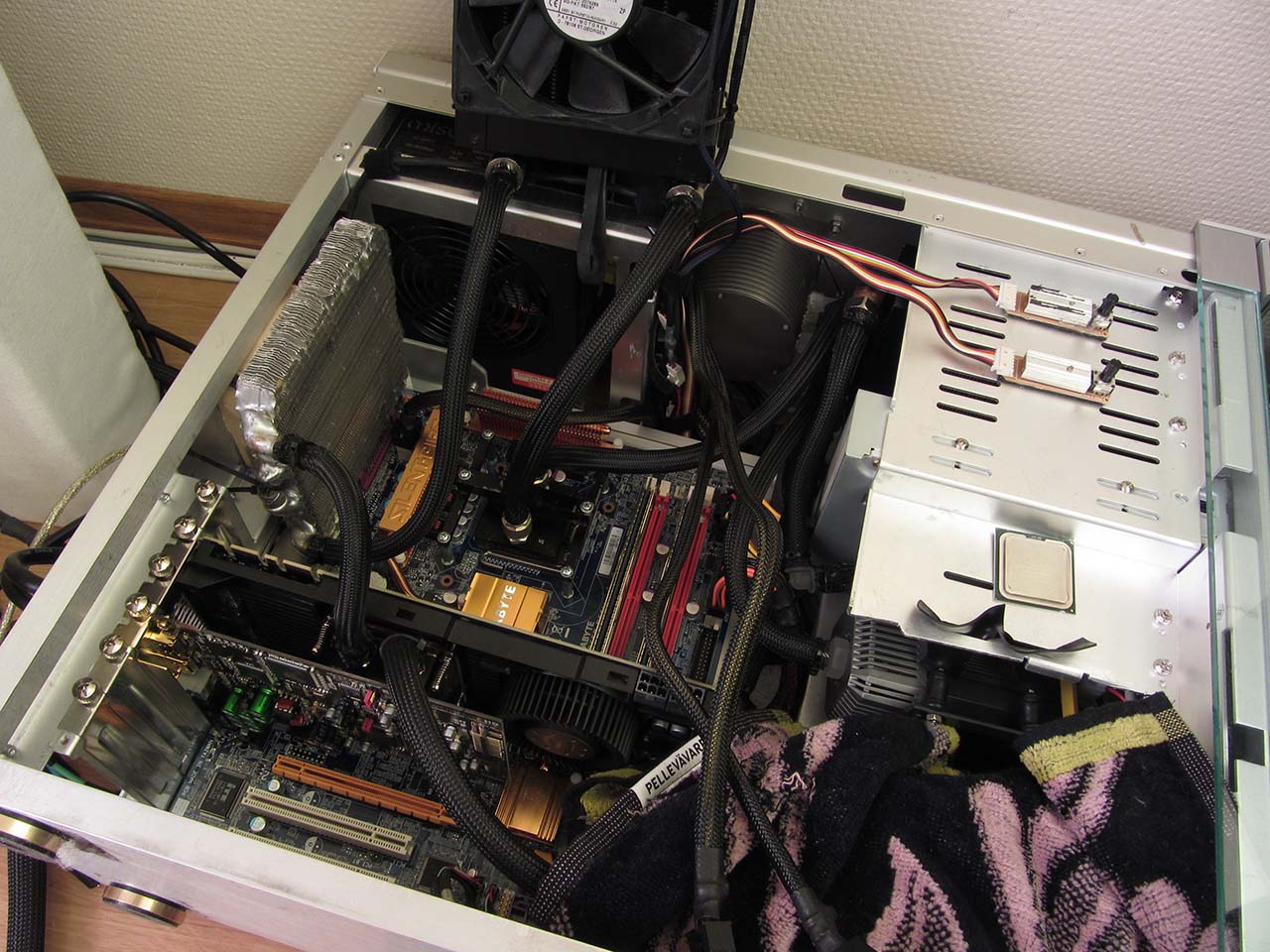 It is a Conroe based system I built in 2006. It is watercooled and overclocked, Q6700 @ 3.35GHz GeForce GTX 470 @ 730/940 .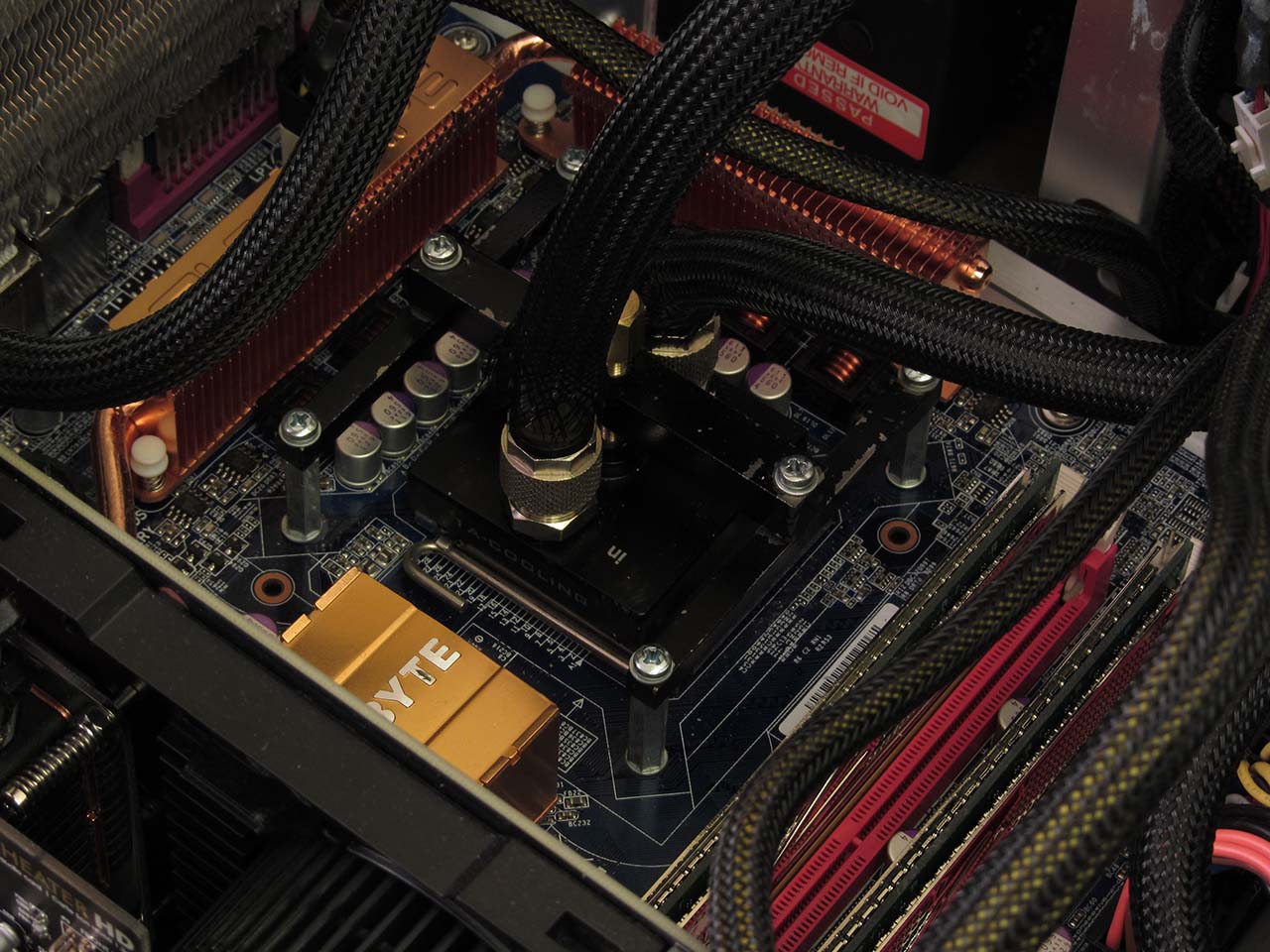 I use Non-Fray Expandable Braided Sleeving to cover the water tubing.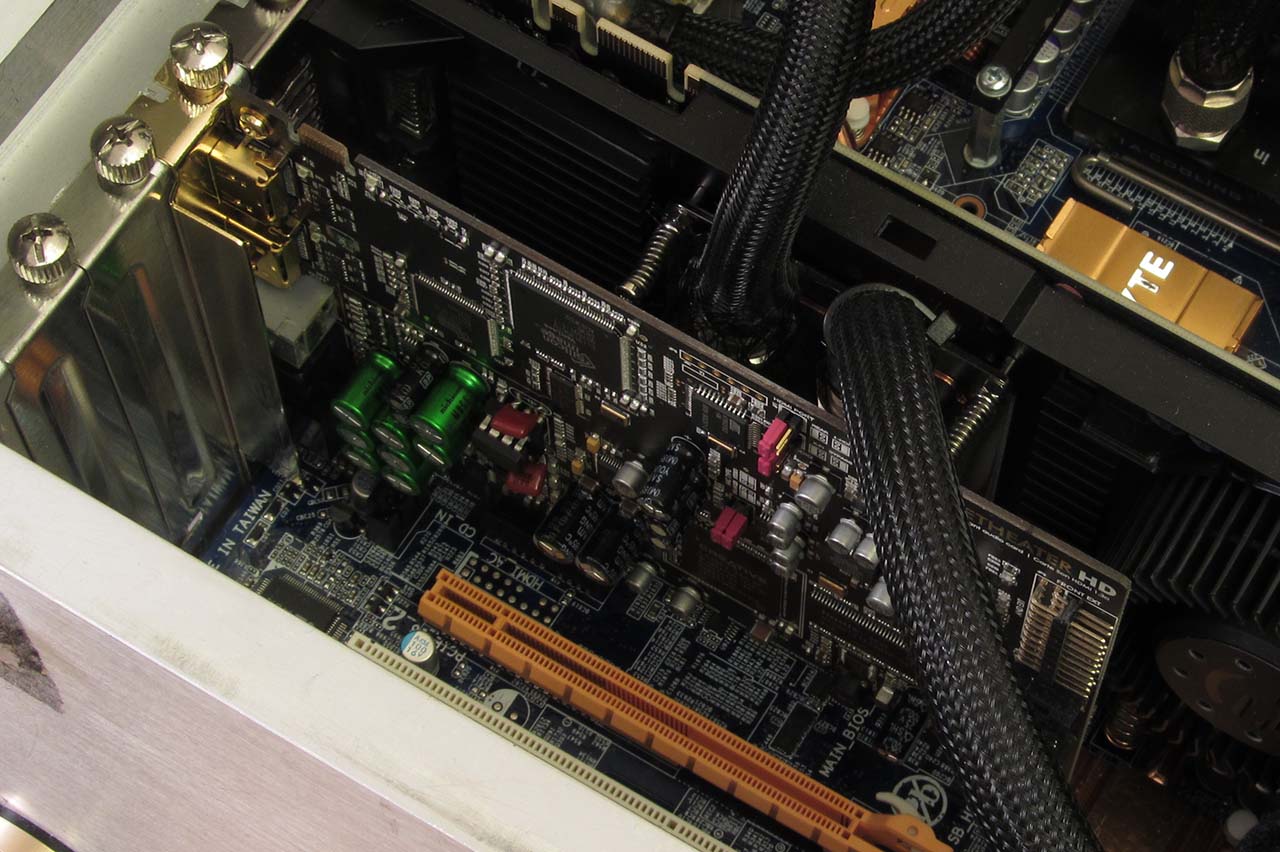 This PCIe sound card is the only card available that provide Creative EAX 5.0 over 8 channel HDMI LPCM. This means I can play old and new games , and use the room correction, speaker EQ and Digital Dynamic Loudness (Audyssey Dynamic EQ) on a Denon 2809 receiver. Old games get full EAX and 3D audio support in Windows 7 with Creative ALchemy. A dynamic loudness feature makes sure I get proper bass level no matter what level my receiver is set at. This is because humans perceive bass differently at various volume levels. This also means you get correct bass response even if you do not play your DD and DTS DVDs at reference volume.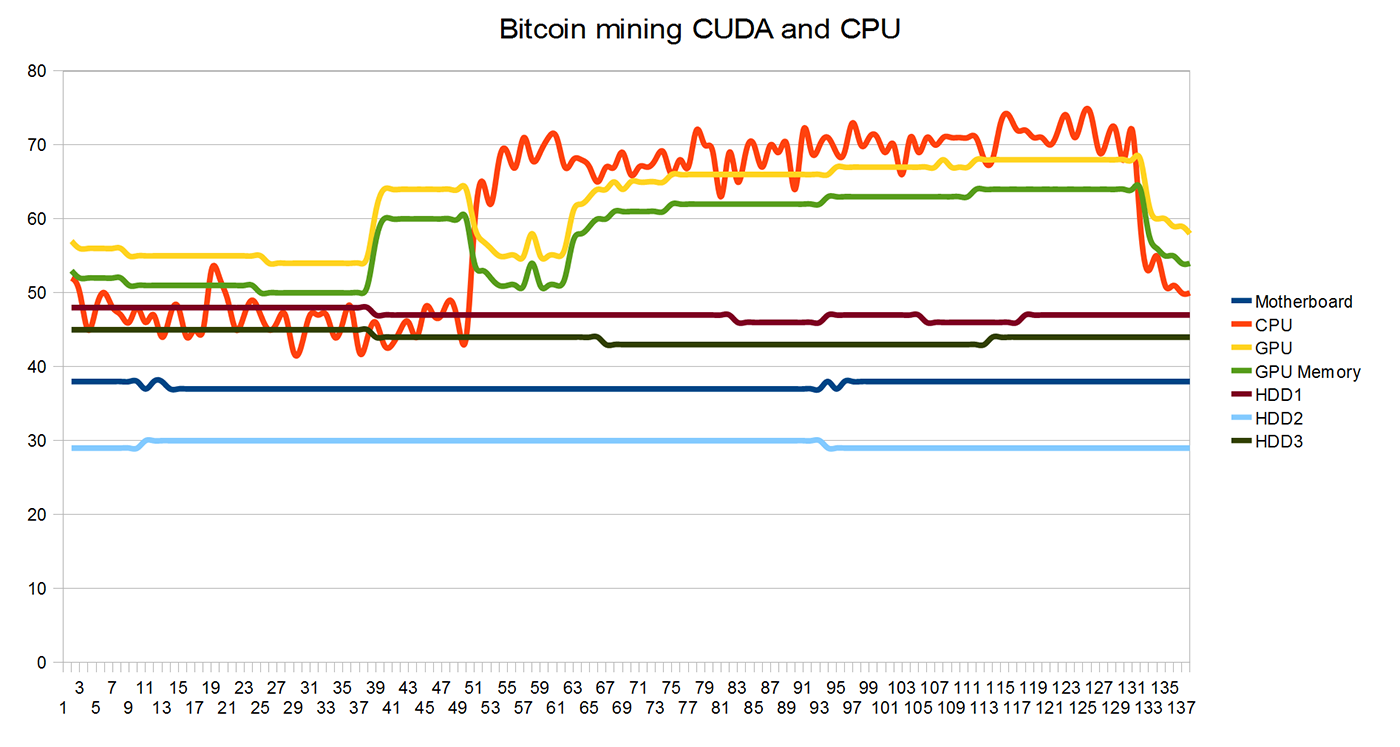 Here is a graph where I turn on Bitcoin mining for both the CPU and the GPU. Over time, it heats the components more than Prime95 and RTIBLHDR does. cold boot, 5 minutes warmup, 15 minutes burn and 5 minutes cool down.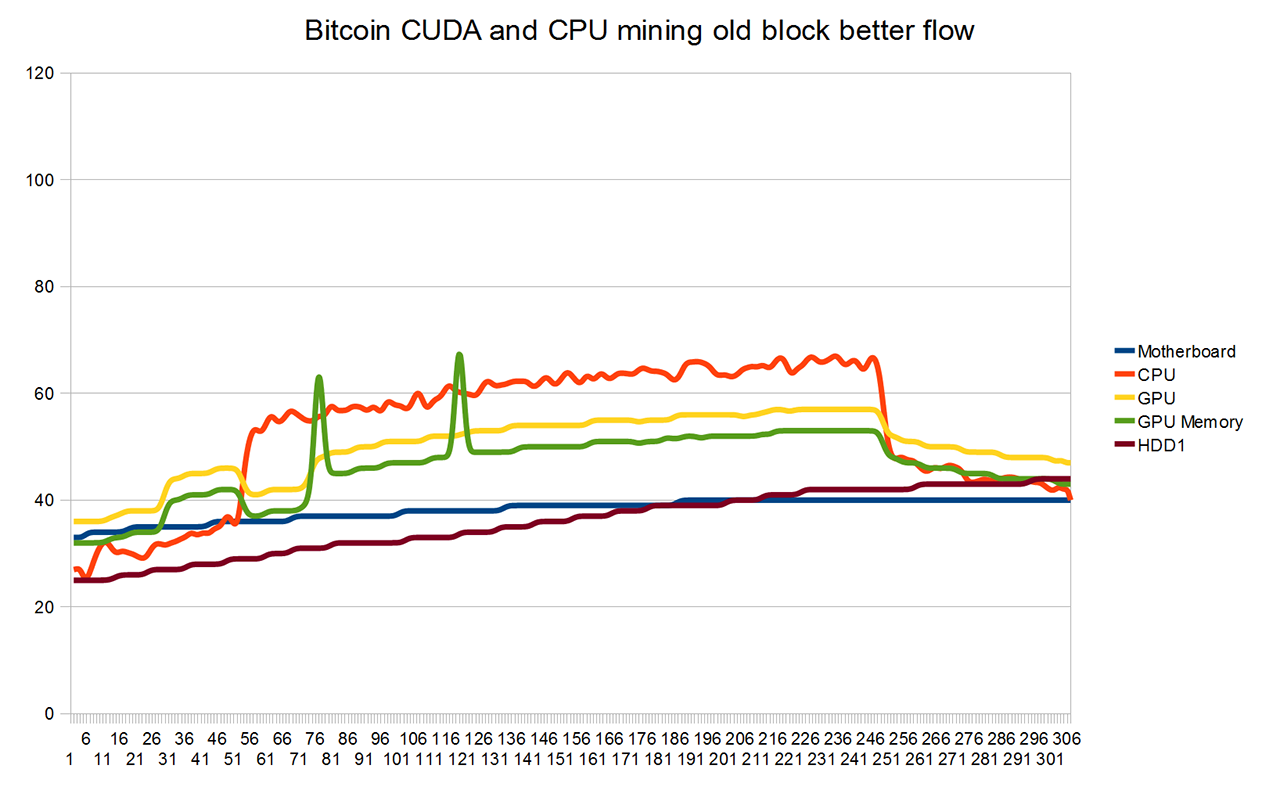 I swapped to the old CPU waterblock I had and now I get much better flow rate. Here are the updated cpu and cuda bitcoin mining temperatures.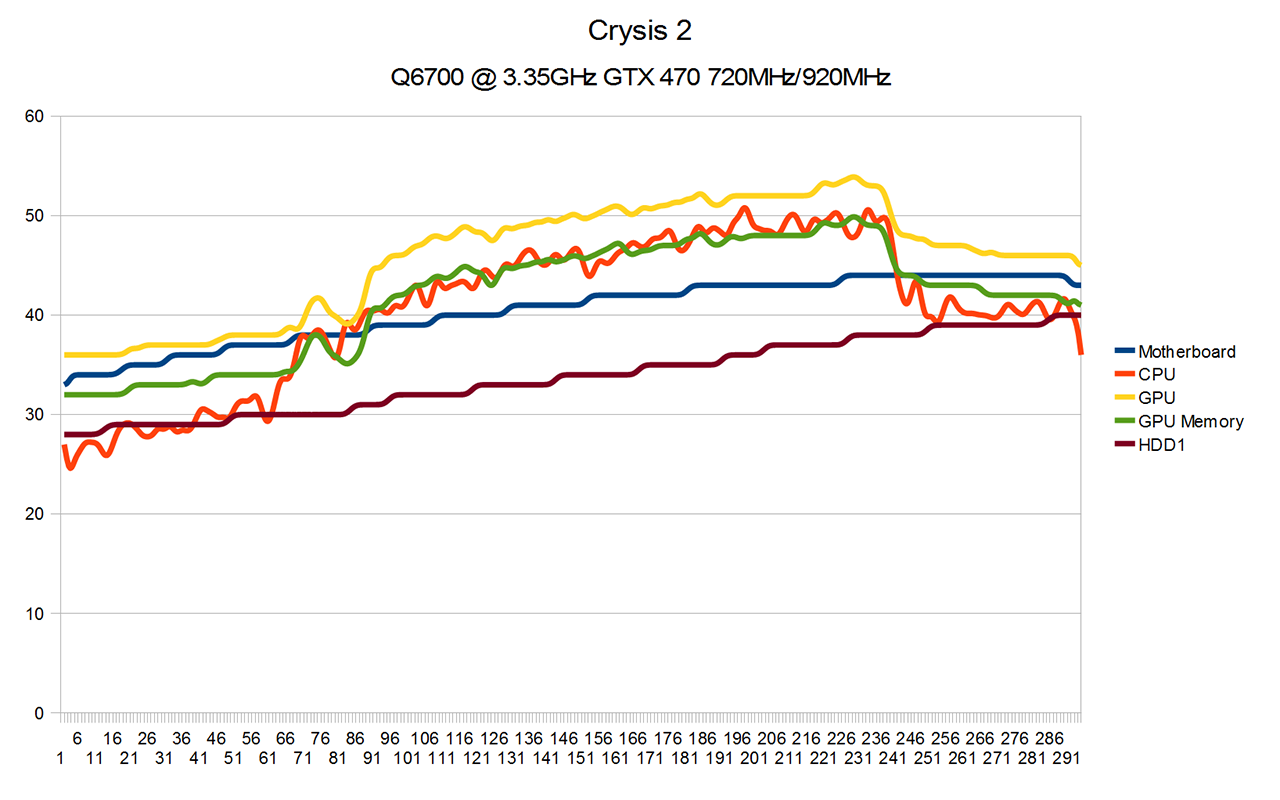 Crysis 2 gameplay, CPU and GPU tops at around 50 and 55 respectively.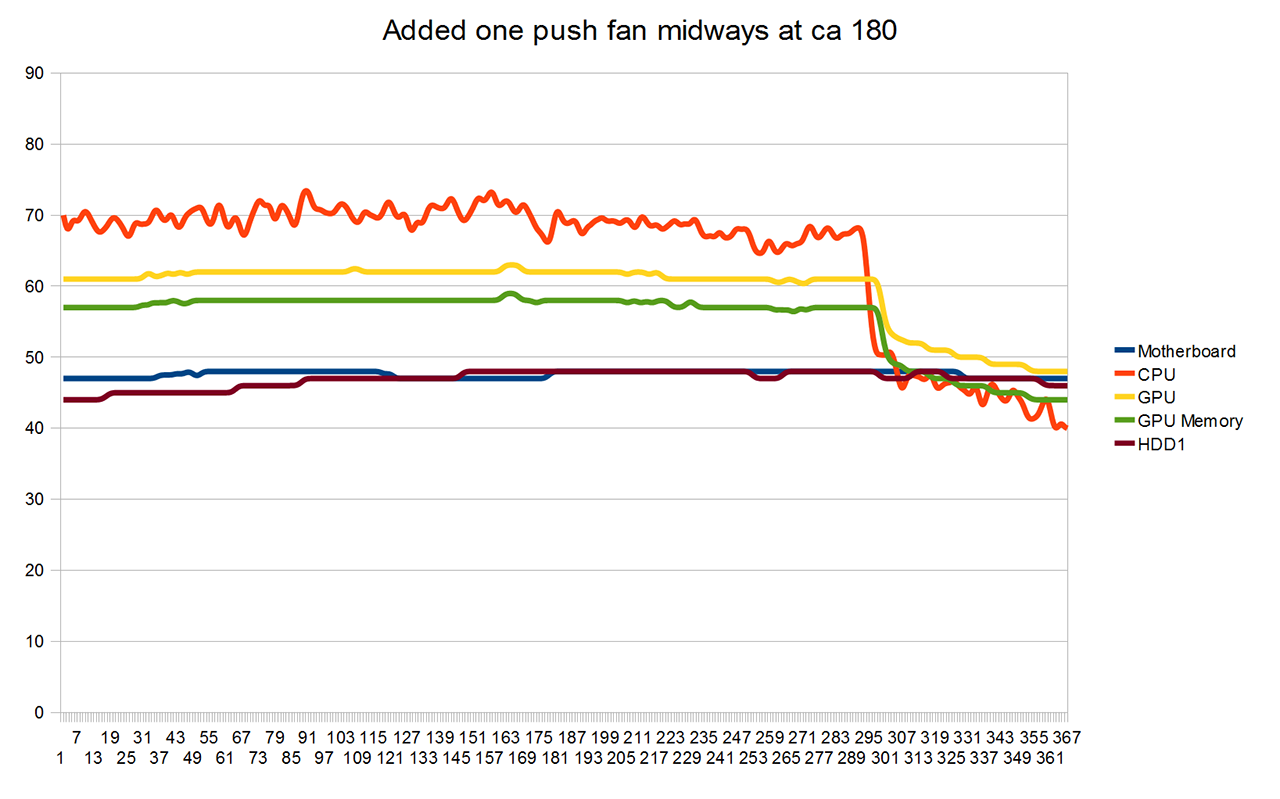 Here I added one 12cm fan to a 12cm radiator for a push-pull setup. At ca 180 it seems it improved as the temperatures dropped by ca 4-5 degrees celcius.