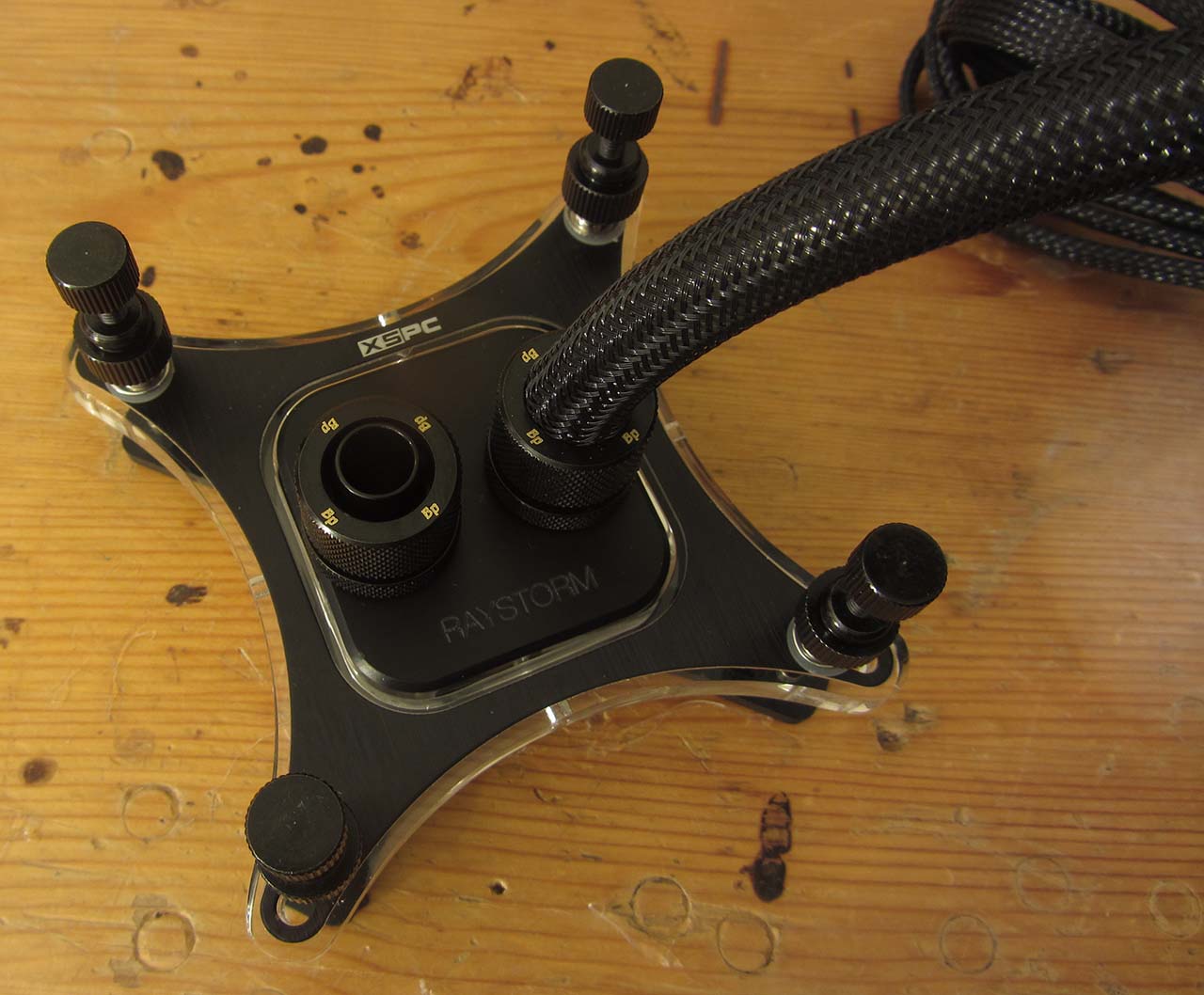 If I use 3/8″ x 1/2″ compression fittings  I can fit 5/16″ ID, 7/16″ OD (8mm ID, 11mm OD) Tygon tubing and non-fray braided sleeving in them. It creates a clean look, and I can tighten the caps without twisting the tubing.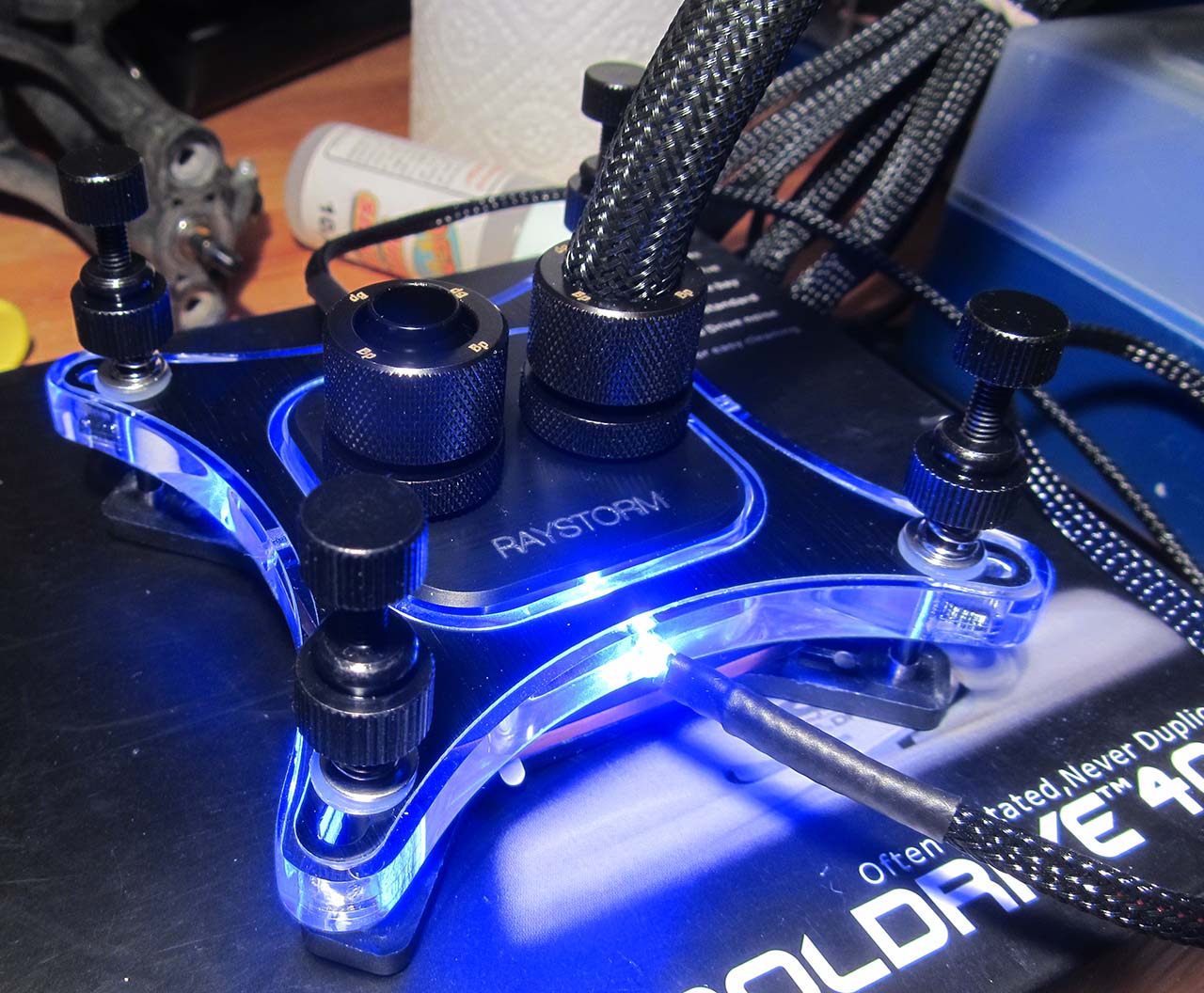 The led lights and cables are straight and very stiff so they stick out to the sides.
I removed the sleeving and resoldered the LED diodes at an angle and glued the edges.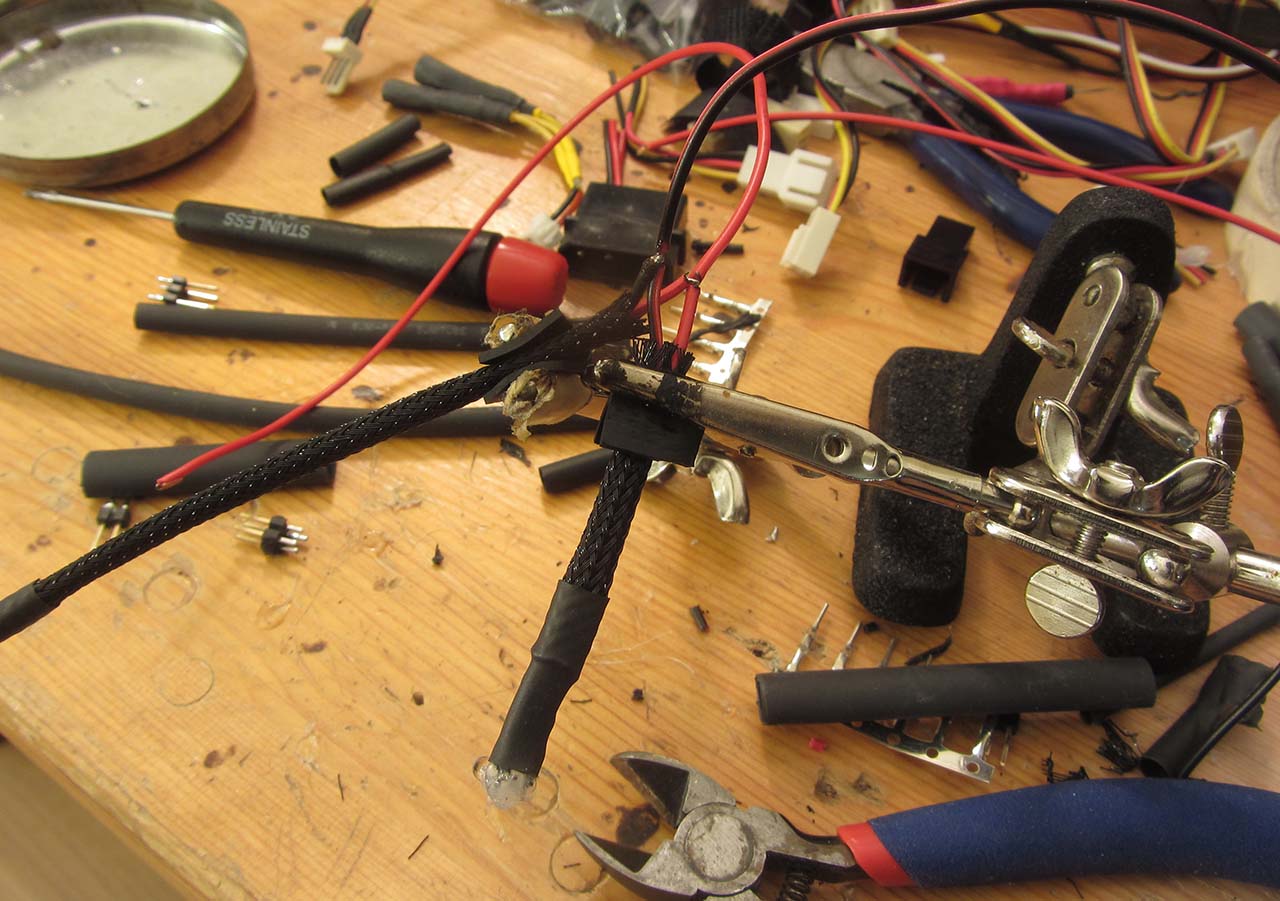 The cable is shortened on one end and resoldered in a y split.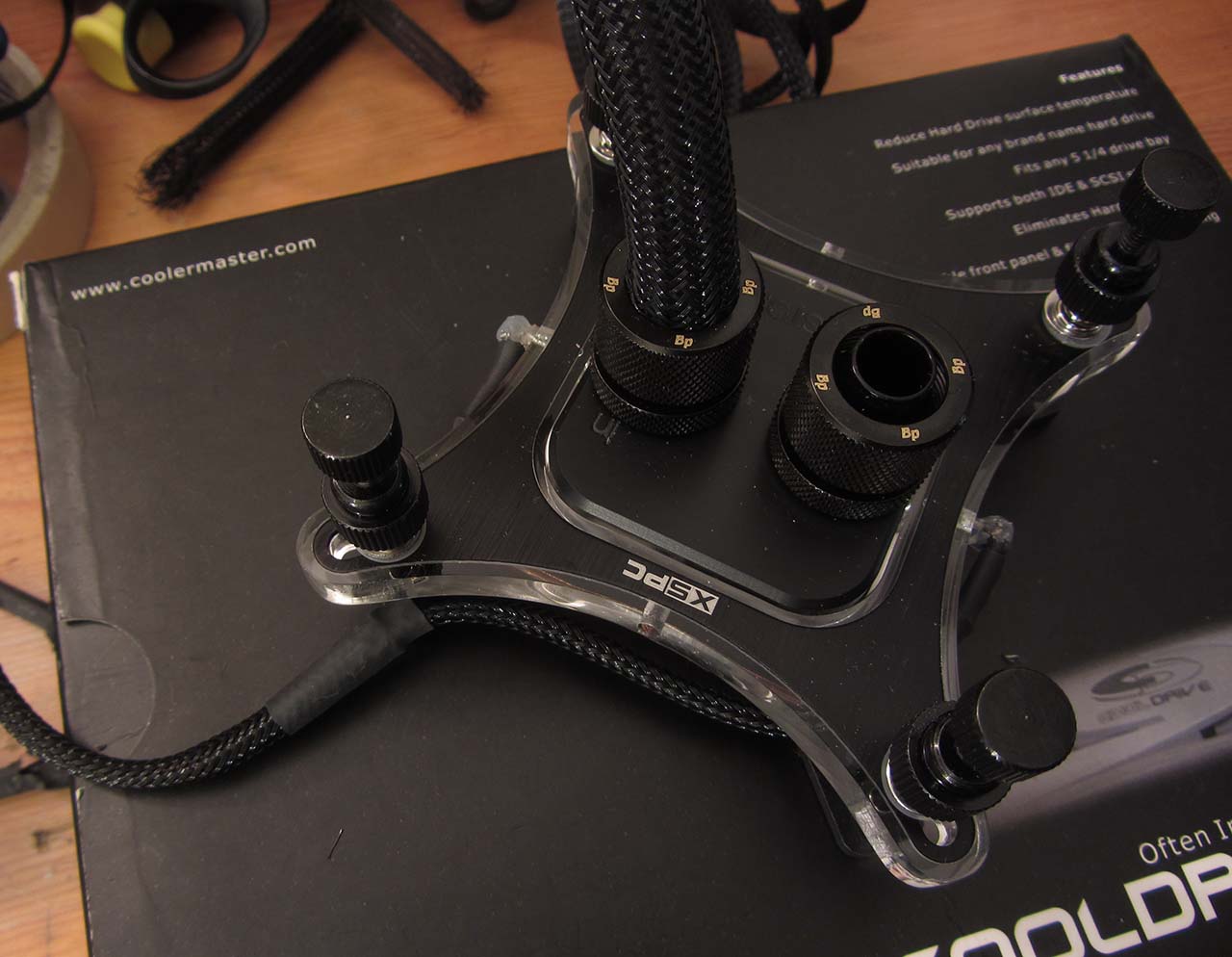 The cable is sleeved with the rest of the sleeve, shrinked and tidy.
The XSPC RayStorm is one of the best CPU watercooling blocks with excellent flow rate and cooling results. I use BSCC025-BK size 1/4 non-fray braided sleeving,  5/16″ ID, 7/16″ OD (8mm ID, 11mm OD) Tygon tubing and Bitspower Ultimate G 1/4 thread 3/8″ ID x 1/2″ OD compression fittings
(no referrer links)