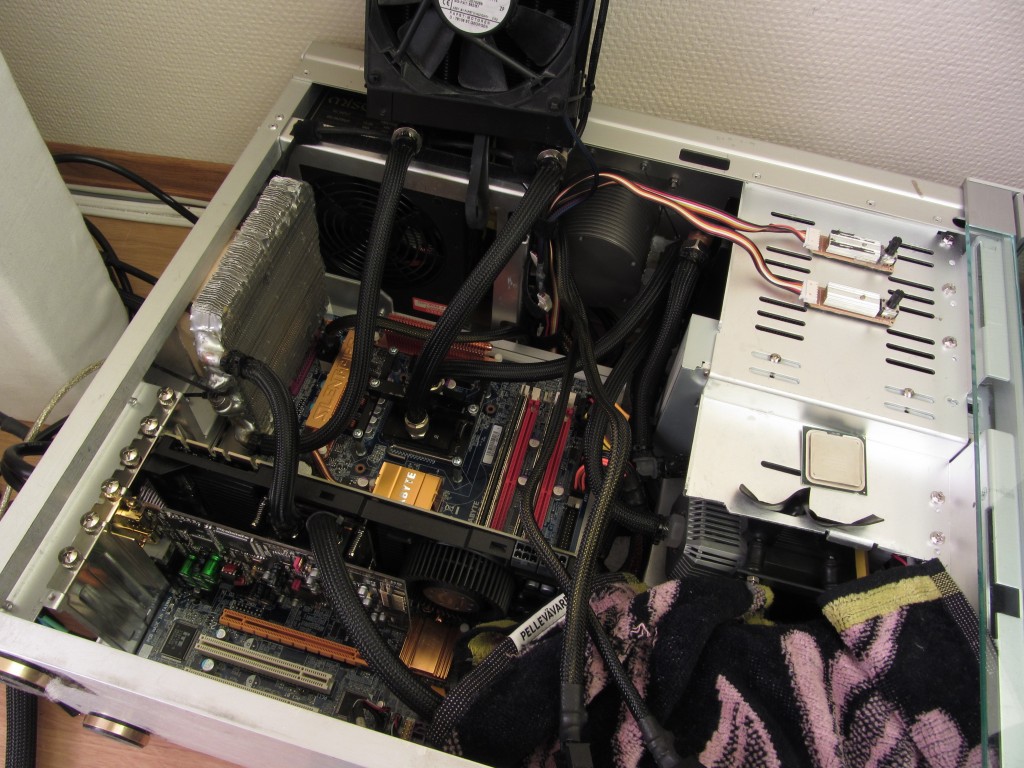 My main PC. It is a Conroe based system I built in 2006. It is watercooled and overclocked. It has a Q6700 @ 3.35GHz GeForce GTX 470 @ 730/940 .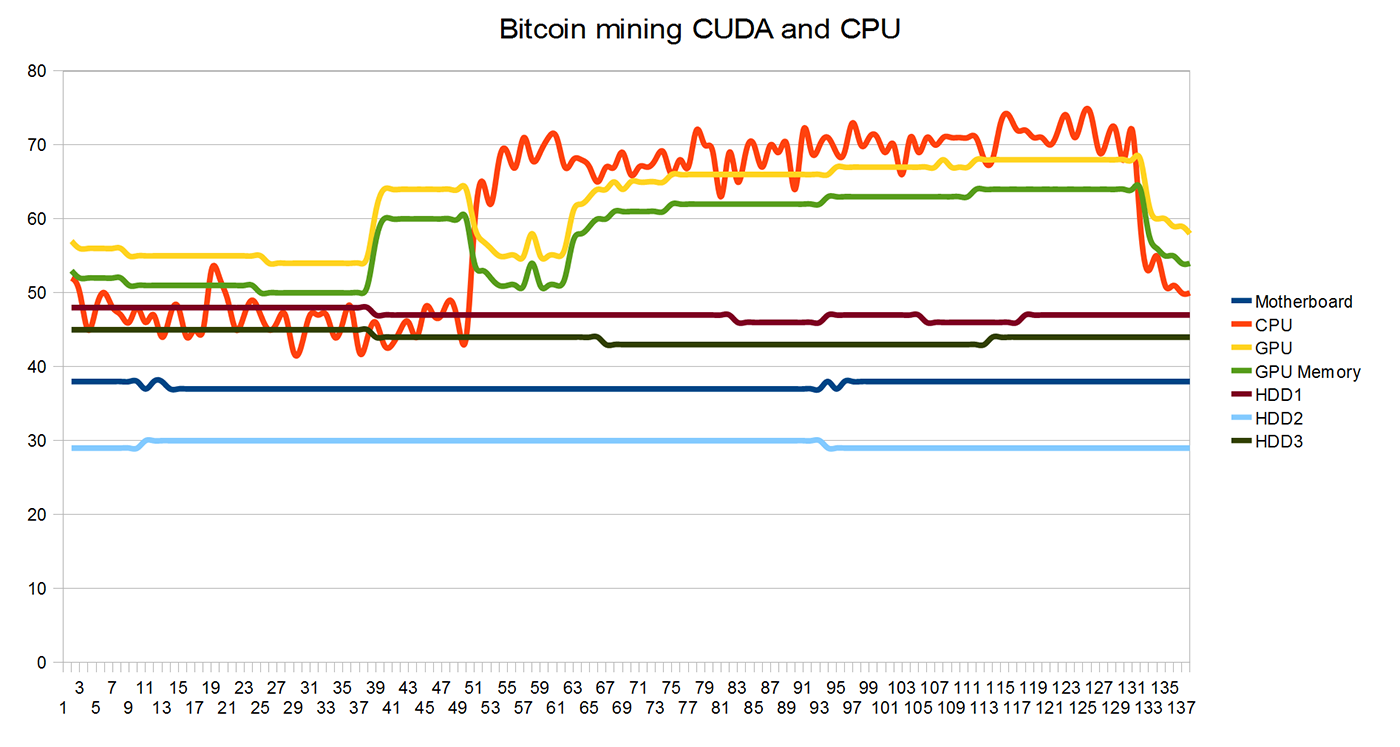 Here is a graph where I turn on Bitcoin mining for both the CPU and the GPU. Over time, it heats the components more than Prime95 and RTIBLHDR does. cold boot, 5 minutes warmup, 15 minutes burn and 5 minutes cool down.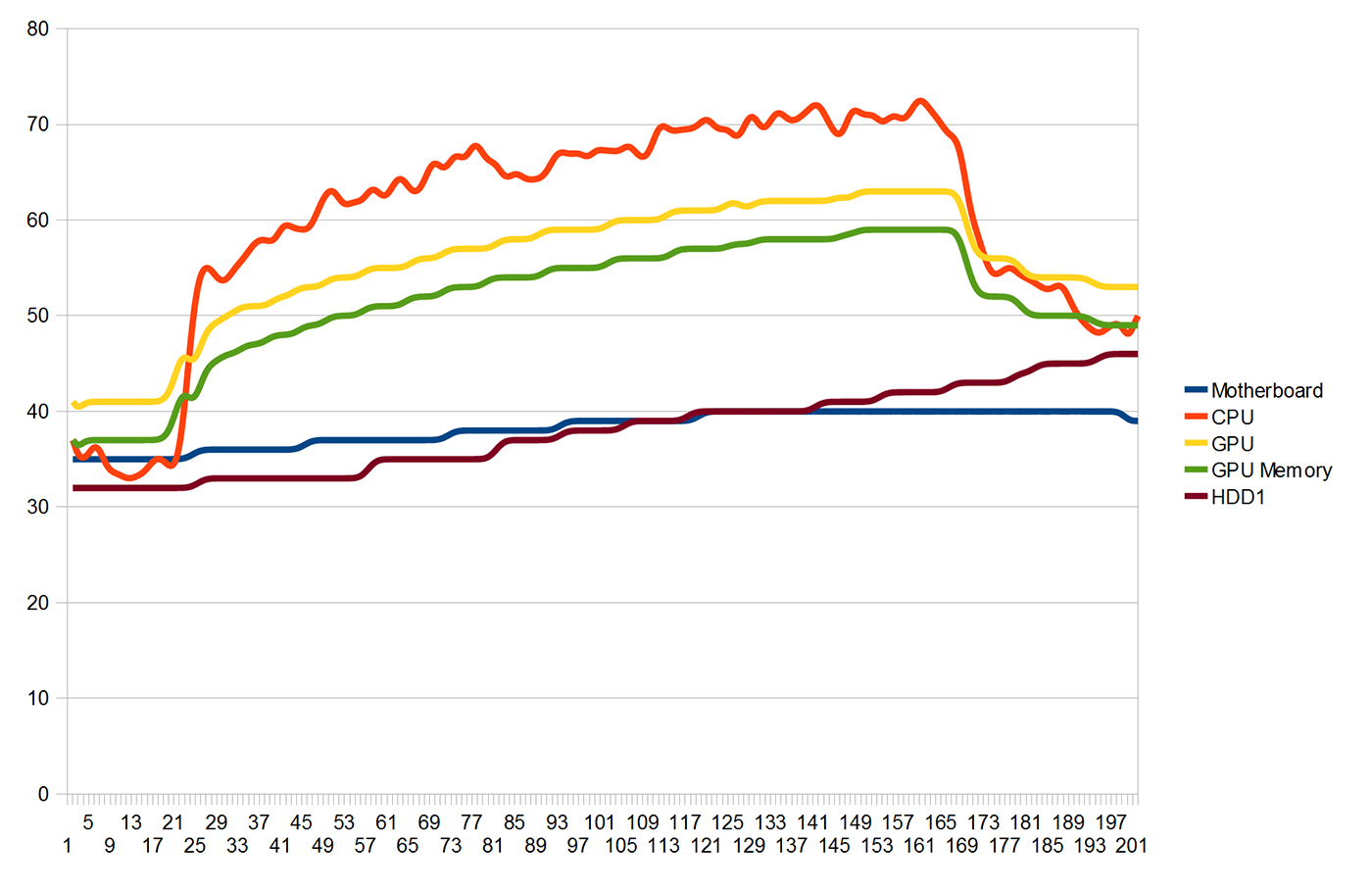 I swapped to the old CPU waterblock I had and now I get much better flow rate. Here are the updated cpu and cuda bitcoin mining temperatures.