This page is large and heaavuy, but it will hopefully load in the speed you read it.
I got it stable at core: 225 ram : 370.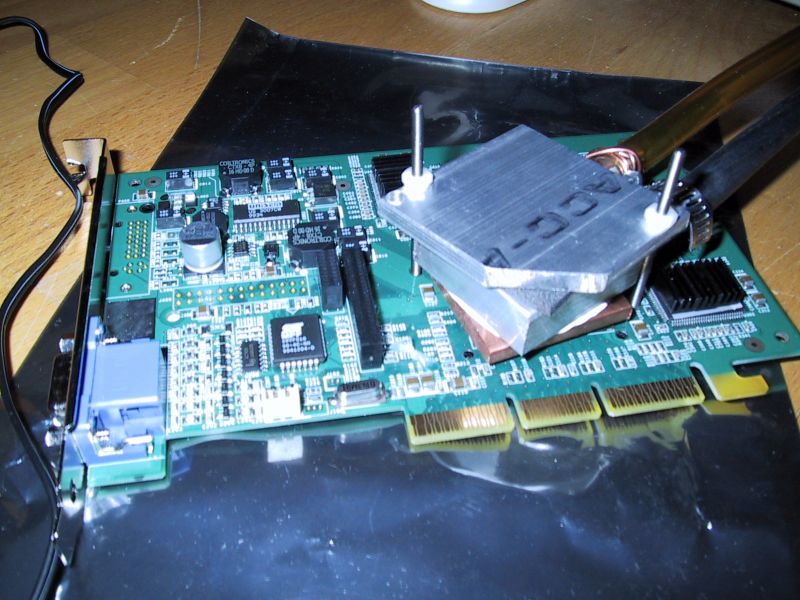 The coolingblock is attached on top of a copperplate so the waterjacks get above the ramsinks.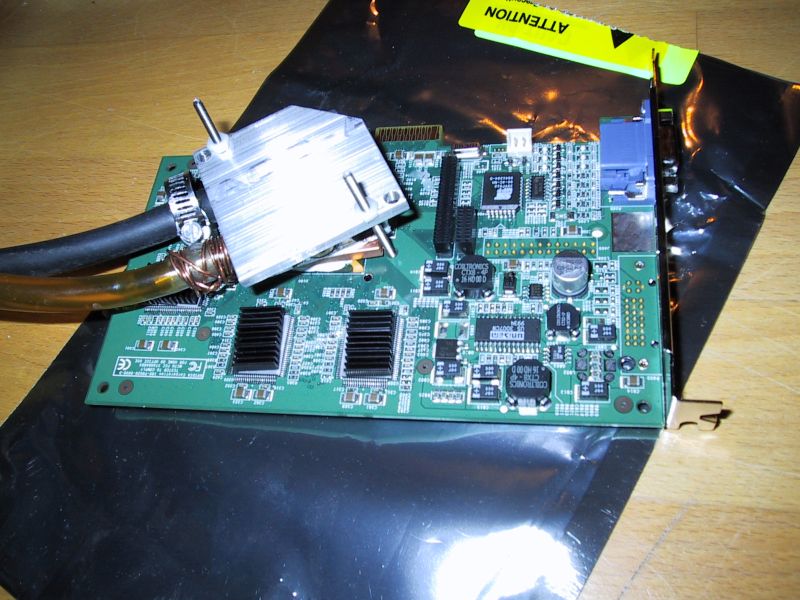 There is three little NerdsByte's ramsinks on each ram chip, attached with thermal tape.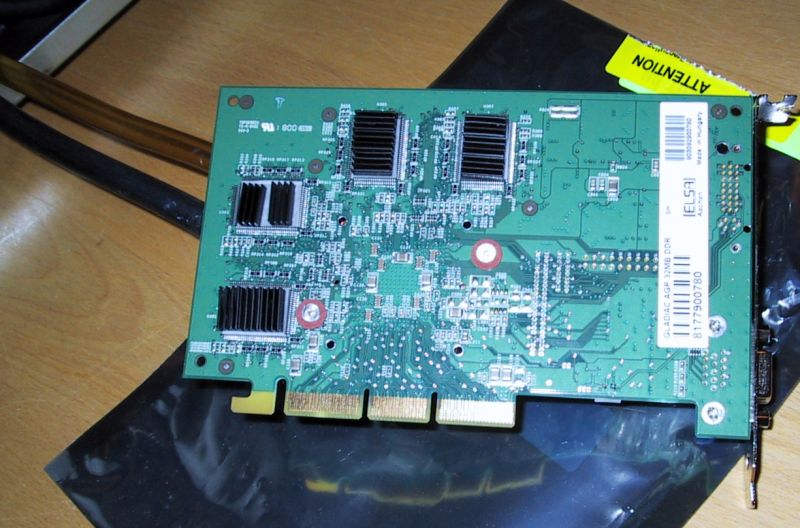 Same on the back side, except only two ramsinks on one of the ram chips in stead
of three. One was missing from my package, but I was offered being sent another one.
Nice service.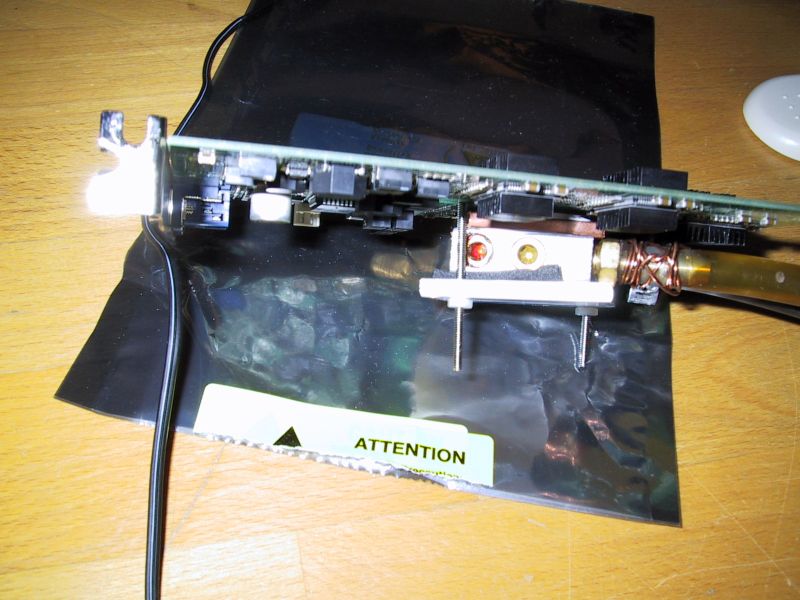 geforce2 chip, thermal grease, copperplate, thermal grease, waterblock, rubberpiece and alluminium plate.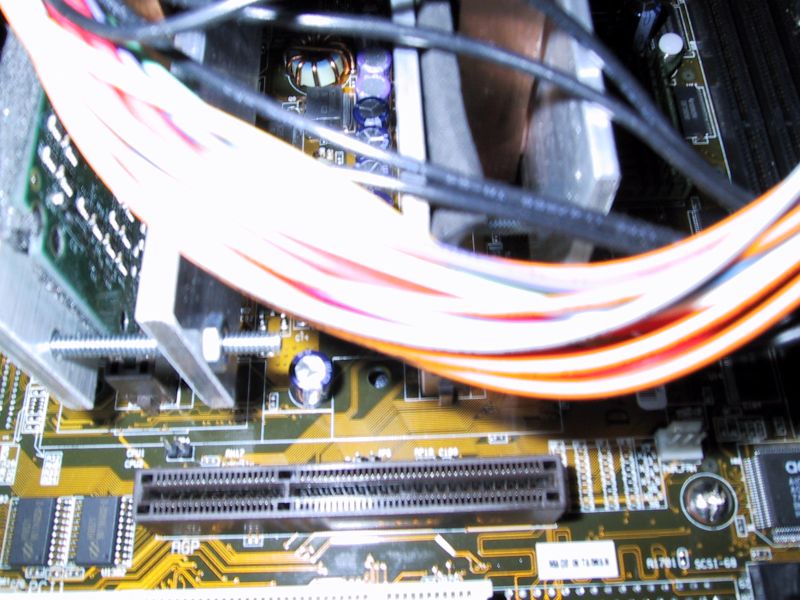 The place it will be seated, and above you can barely see the two CPUs with each it's waterblock.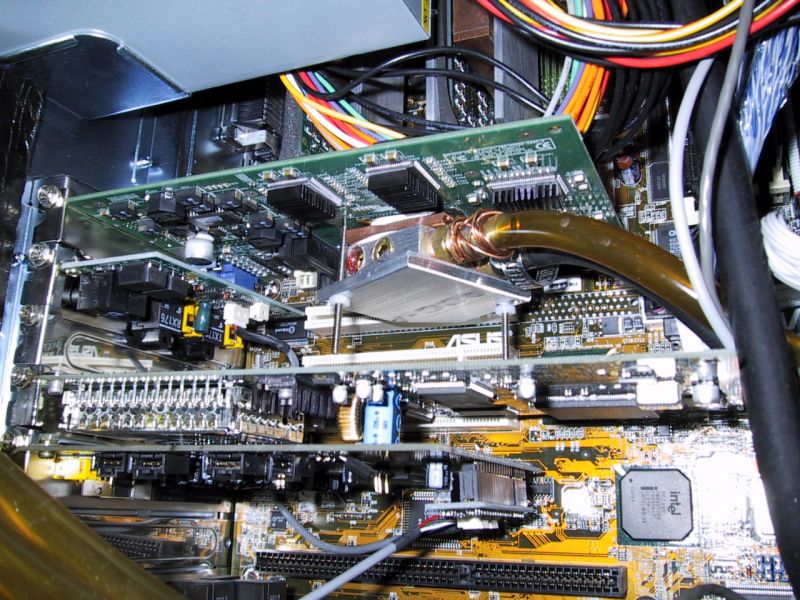 Installed, and it just fits in there. If i need another PCI slot I must cut off those long screws.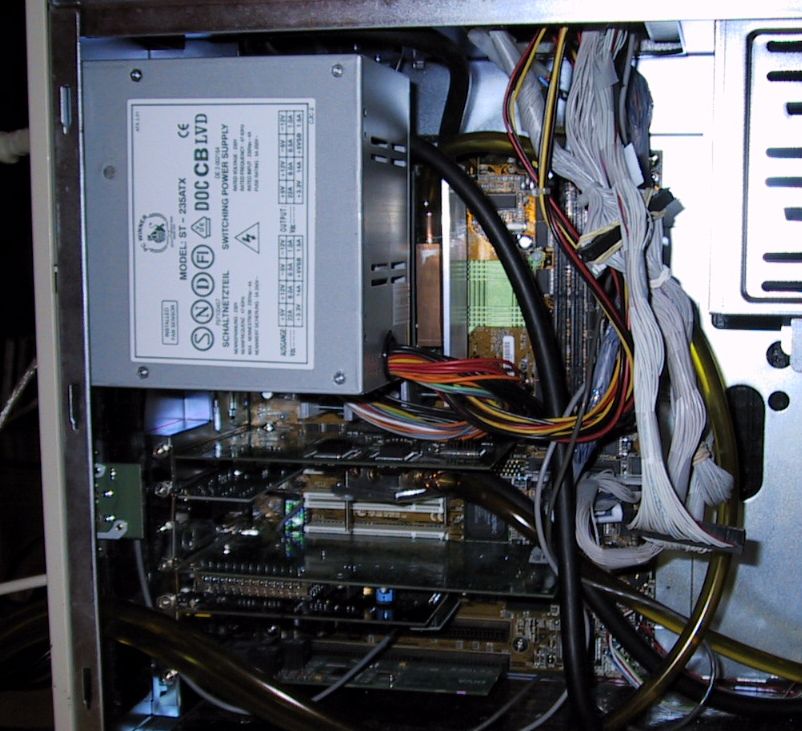 A better shot of one CPU.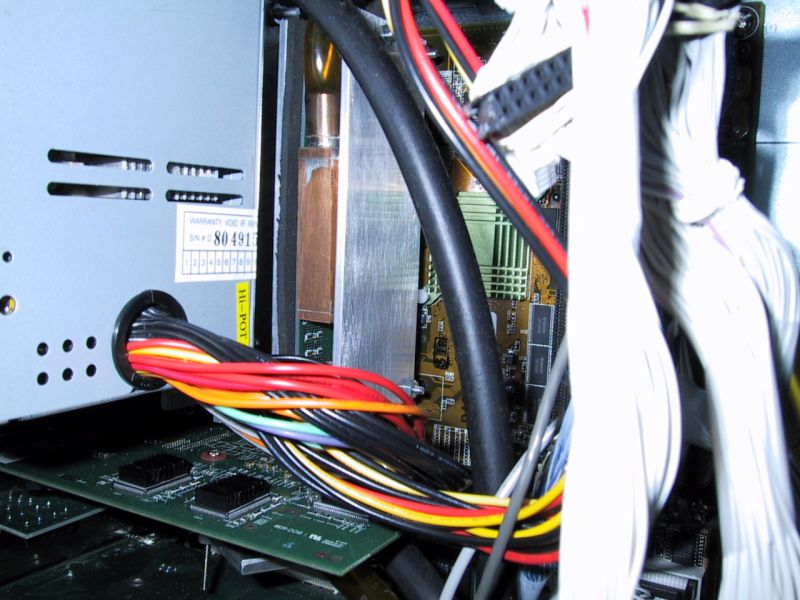 Even better one :)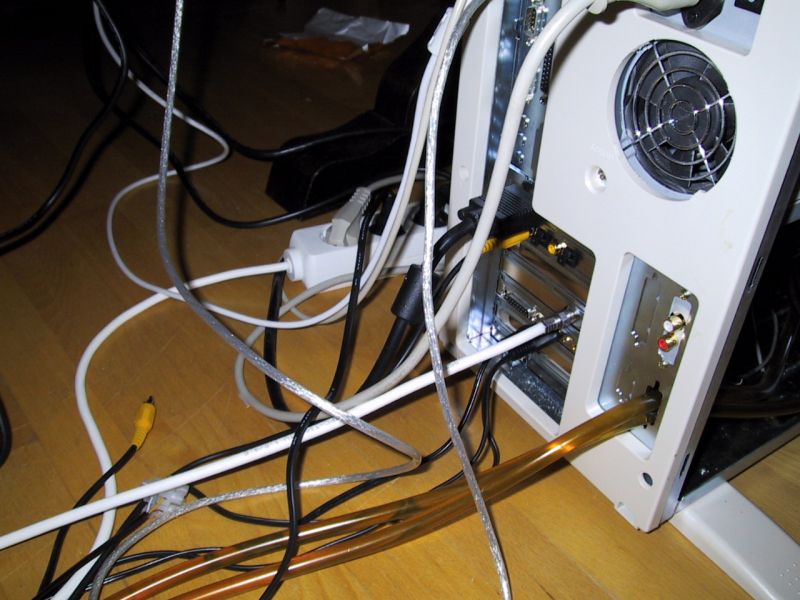 Now the boring part, the water reservoir and pump. You see the wires come out here.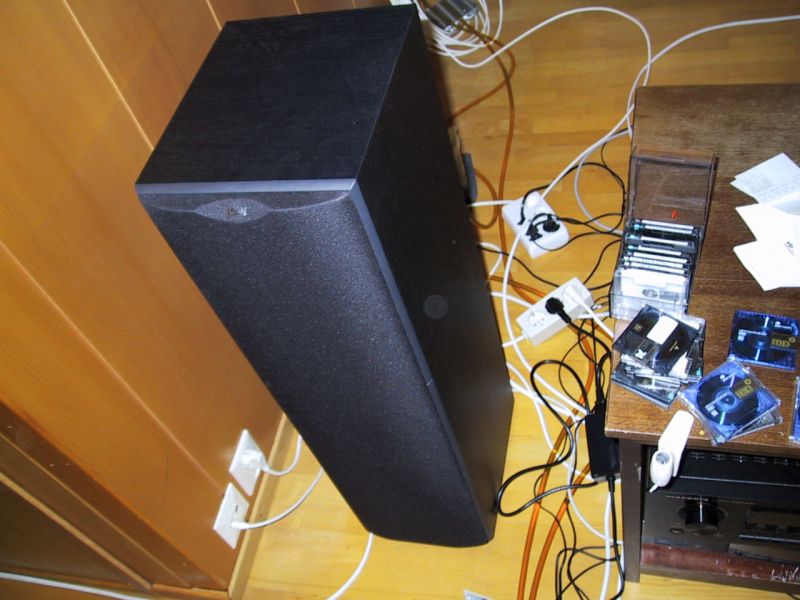 Past my brand new B&W DM603-S2 speaker. *beefcake beefcake*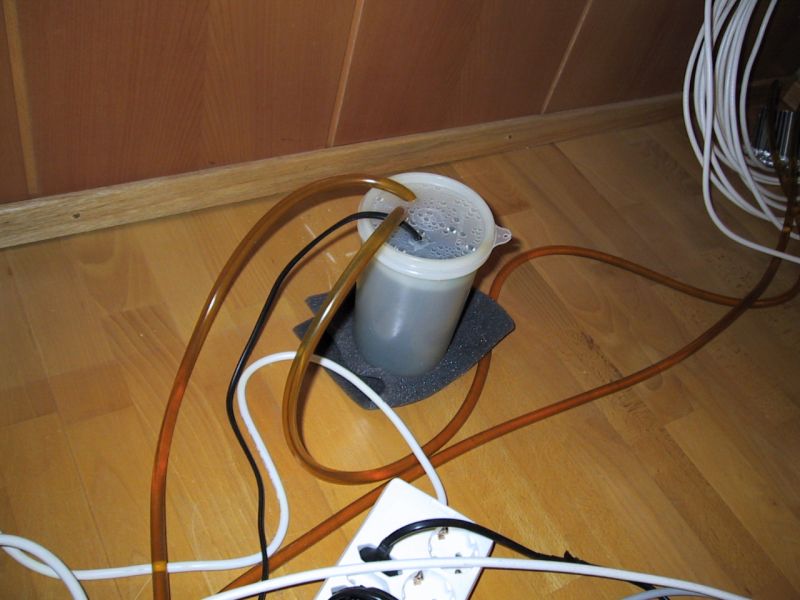 The waterreservoir and the pump inside. It's a modified aquarium pump, and the
reservoir is seated on some kind of rubber making the thing inaudible.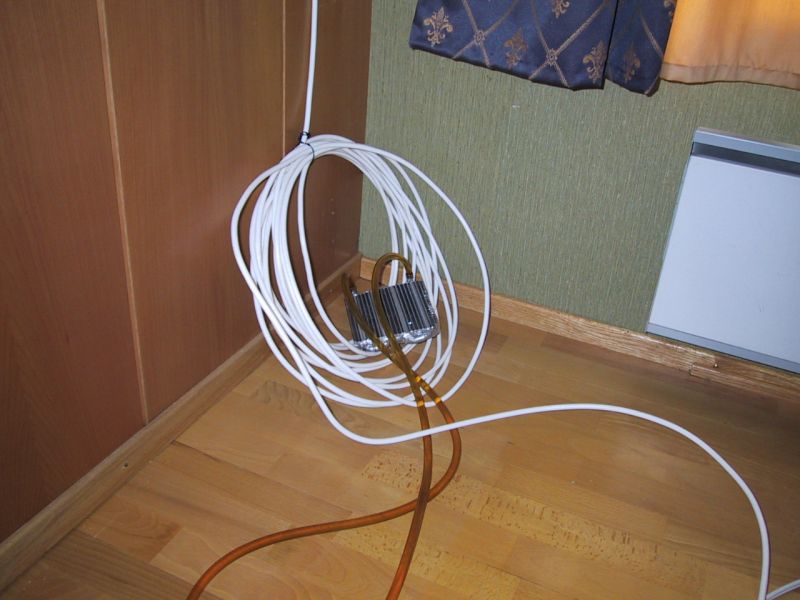 The radiator, in the corner. Don't know if it will get any colder there than here, but I
don't really care as long as it is chilling the water enough. No fan, it might be added later.