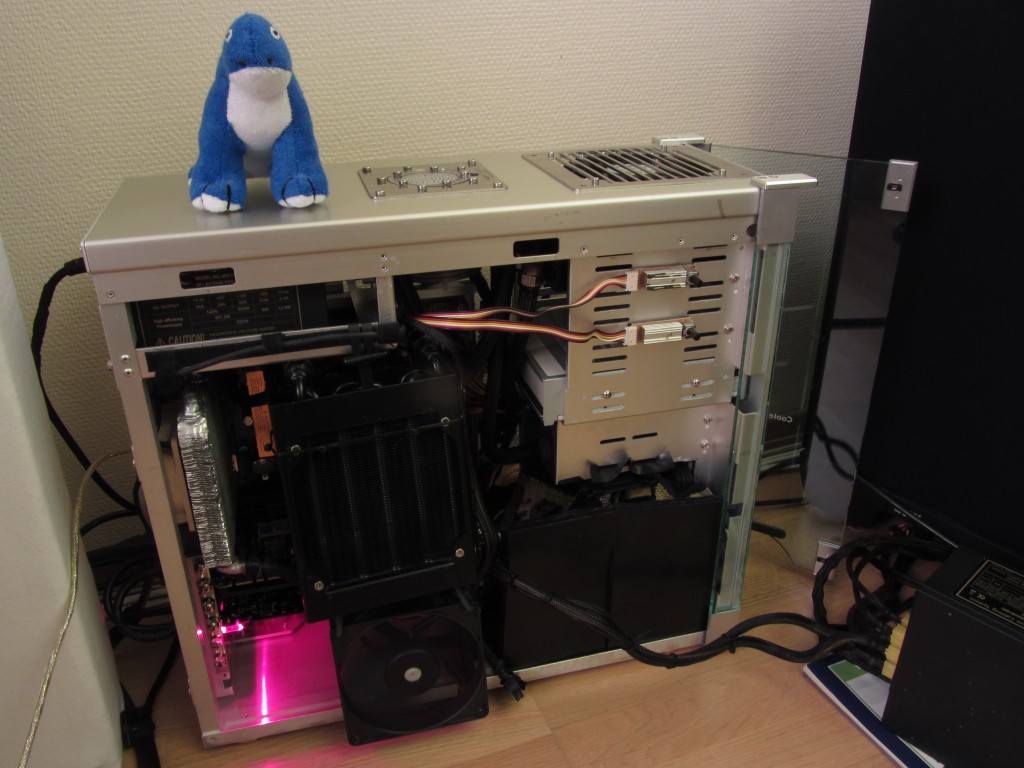 Core 2 Quad Q6700 and GTX 470
This is my main PC. It is five years old, watercooled and overclocked. It is almost completely silent, just some slight whine from the WD Raptor haddrives. It is a Gigabyte GA-965P-DS4 rev 1.0 with a Q6700 @ 3.35GHz, a GeForce GTX 470 @ 720MHz GPU / 920MHz RAM and 2GB ram @ 335MHz (. I use Non-Fray Expandable Braided Sleeving to cover the water tubing.
This PCIe sound card is the only card available that provide Creative EAX 5.0 over 8 channel HDMI LPCM. This means I can play old and new games, and use the room correction, speaker EQ and Digital Dynamic Loudness (Audyssey Dynamic EQ) on a Denon 2809 receiver. Old games get full EAX support in Windows 7 with Creative ALchemy. A dynamic loudness feature makes sure I get proper bass level no matter what level my receiver is set at. This is because humans perceive bass differently at various volume levels. This also means you get correct bass response even if you do not play your DD and DTS DVDs at reference volume.
This  is my mouse. I've cut away some of its butt so I can move the mouse further towards me before it hits my palm. I move the mouse with my fingers, so called "claw style" mousing.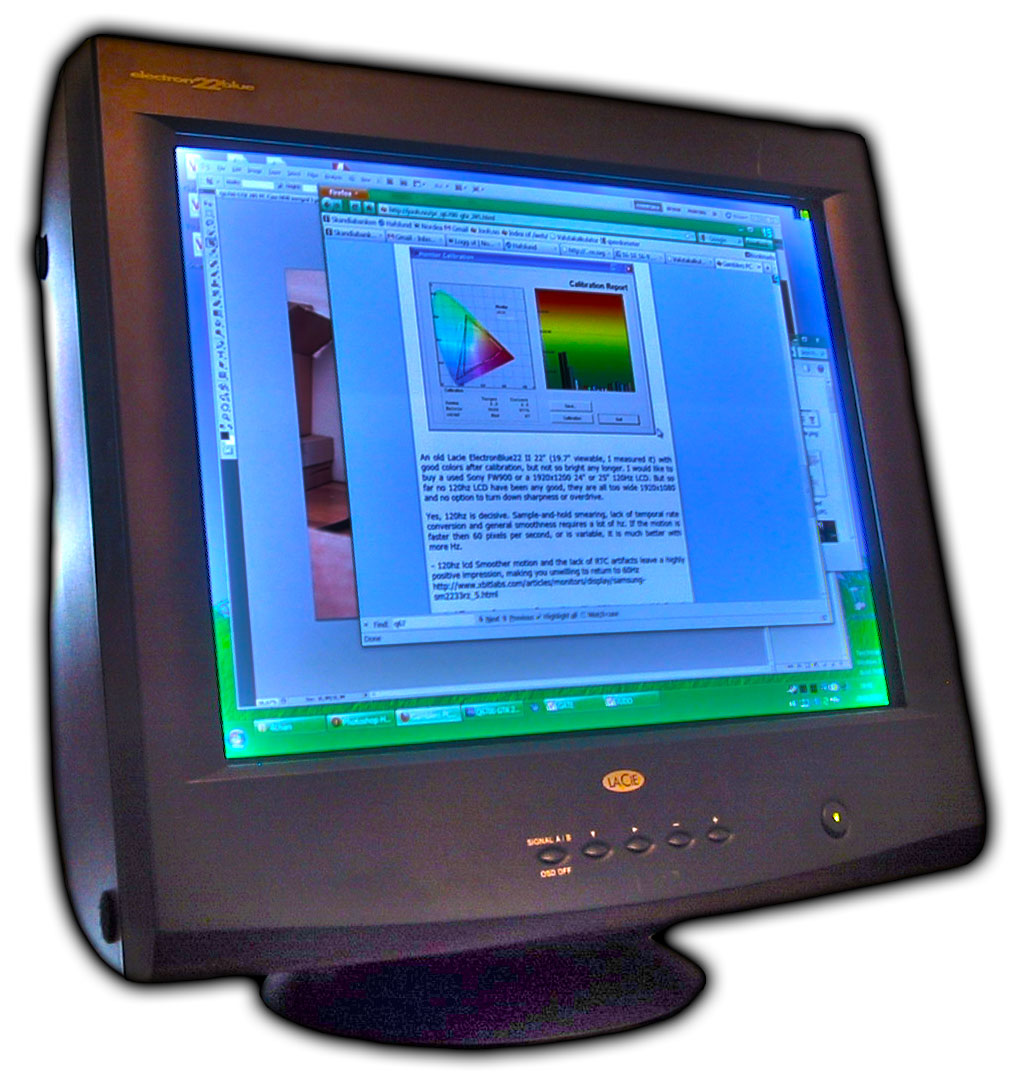 Lacie ElectronBlueIII 22
And the monitor. It is an old Lacie ElectronBlue22 CRT montior I bought used. It is a bit dark but has good colors and sharp text. A CRT monitor have excellent viewing angles and no native resolution so it is very good for old games at 640×480 and 1024×768 etc. I can run it at 1280×960 120hz and if I get 120fps too, games are very smooth and more solid looking.